The new job movement: From role specific to skill specific (thanks to technology)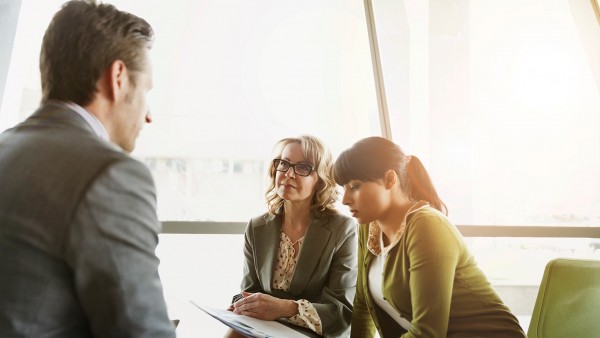 When bank and credit union leaders think about automation, they think about improved efficiency, consistency, and compliance. When employees think about automation, they think about losing their jobs.
That fear is unnecessary. Certainly, automation is eliminating some jobs, but it is creating others. To be ready for this shift, both financial institutions and employees need to be aware of how technology is changing the nature of work and take steps now to prepare for the new workplace.
From Job Roles to Business Skills
In the new workplace, employees will not be tied to specific roles but instead will be assigned work based on their skills, knowledge, and aptitude. Workers will need to continually adjust their skillsets and expand knowledge of their industry, so the ability to understand what they need to learn and then find the resources to learn it will become critical, both for individuals and the financial institutions that employ them.
Turn Your Business Technology into a Teaching Tool
We're not at that point yet. We still perform work based on job roles. But financial institutions should already be envisioning what their organizations will look like when artificial intelligence and automation are fully integrated into their organizations. The tools to help them get there are already available and, in many cases, already in use in the credit union or community bank.
Augmented Reality
Credit unions and community banks are already using virtual reality to educate their members and account holders. For example, GTE Financial, one of Florida's largest credit unions, offers an augmented reality (AR) experience called GTE 3D to educate members about its products. That same concept and technology could be used to help employees learn about a financial institution's products or even broader topics, such as regulatory requirements. The content can be immersive, gamified, and – this is key – infinitely reusable, unlike classroom training that requires an instructor to be booked, schedules to be accommodated, and a number of workers to be away from their desks all at once.
Artificial Intelligence
Customer service chatbots that run off artificial intelligence are becoming standard technology among credit union and community banks. Financial institutions using them have almost everything they need in place to turn their chatbots into instructors that never get tired and never call in sick. They can also become on-the-fly learning tools for employees, who can interact with them to ask questions about a task or regulation. Artificial intelligence can also be set up to coach and mentor employees, for instance by sporadically quizzing employees to introduce new areas of learning or repeat areas in which an employee has done poorly in the past. This type of short, focused learning (called microlearning) can keep the workforce sharp without interfering with productivity. Also, the results can be reported to managers, who can see which employees participated and how they performed.
Data Visualization
Traditionally, the typical employee has a deep understanding of their piece of the workflow and little understanding of the business beyond their discipline. This focus can result in tunnel vision that leads to friction when workers don't understand why changes are necessary to move the financial institution toward its strategic goals. Data visualization can be used to give any employee an at-a-glance view of a financial institution's entire business, with relationships between business components laid out clearly using shapes and colors. The benefit of sharing this information is that workers with deep knowledge of their disciplines may see opportunities to streamline processes or improve service when they understand how their areas impact others.
Close Your Classrooms
The traditional methods of teaching through a formal classroom setting or online course will always be useful when there is a need to train a number of people on a specific topic quickly. However, new workers are rarely onboarded in large groups, and the only other times workers need to be trained en masse are when new software or processes are rolled out. That leaves months at a time when a worker may not be actively engaged in learning.
That's a paradigm that needs to shift. Learning should happen all the time, in ways that help, not hinder, work output.  
Microlearning is short, targeted learning that is usually geared to specific learning outcomes. A microlearning session should be no more than four minutes long, although shorter is better. Studies show that good production quality yields better learning outcomes, and that video is a preferred means of receiving information.
Gamification is a way to increase engagement in learning. The game may be a competition between or within departments, or it may consist of individual challenges. Gaining executive sponsorship for gamification may be a challenge – no financial institution wants its employees spending their days playing – so it's important to understand that the game is just a tactic to motivate workers to improve their on-the-job skills. Gamified learning should include rewards, which can range from simple progress bars or virtual trophies to cash bonuses.
Whether using microlearning, gamification, or (ideally) both, be sure to have a means to measure the results. The results will show whether the learning unit is effective across the organization and whether individual workers are learning successfully. If there seems to be a failure in learning, first poll the learners to understand why the training content hasn't been successful.  If an individual learner is failing, either by not participating in self-learning opportunities or simply by not absorbing the content, then activate the coaching plan that should already be in place.
Evolve Expertise in Your Financial Institution
The way we work now would be hard for a time traveler from ten years ago to recognize – collaboration through messaging platforms, remote work through phones and tablets, and artificial intelligence that guides users through a software task would have seemed like science fiction. And now that technological advances are iterating faster than ever, it's certain that the workplace of ten years in the future will be full of technologies and styles we haven't yet imagined. The new normal is lightning-fast change, and that requires workforces that can pivot without a pause.
Financial institutions need to shed themselves of the traditional idea that learning is a passive process delivered by an expert in a classroom. Learners are not empty vessels to be filled in a pre-lunch session. Instead, learning should an activity that is fused into the workday, so that learning becomes a cultural value and the entire workforce is continually evolving to be stronger, smarter, and more agile.