"To Infinity… And Beyond": It's a bank's choice to self-disrupt or self-destruct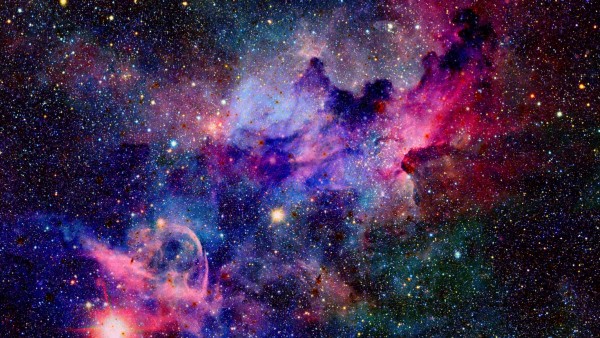 In the original Toy Story, Woody, a good-hearted pull-string doll, reminds us of the fear of "being replaced". When Andy's parents bring home a new action figure, Buzz Lightyear, Woody – now consumed with jealousy – fights Buzz to win back Andy's loyalty. What's important here isn't how Buzz "disrupted" an existing status quo, but rather the importance of accepting change and forging a partnership to achieve the same goal.
Since the financial crisis in 2008, banks have been focusing on the disruption of the status quo due to the rise of Fintech. In the face of successful digital disruptors, the question became whether banks would be replaced or even exist in the future.
Sure, there are multiple data points that support this view – 2018 saw record highs of venture capitalist-backed Fintech deals, and PwC reported that 88% of financial services companies fear losing revenue to innovators. With funding, the Fintech industry matured rapidly, and it's evident that banks that refuse to participate in today's "banking industry sandbox" are setting themselves up for self-destruction.
However, is it enough to just participate? Banks have come to realize that the value of their brands lies in how quickly they are able to meet consumer demands for a more seamless, transparent and secure financial lifecycle. Consumers today are often vocal about their demands, and it's up to the banks to listen and be proactive. They cannot sit back and wait to react.
Simply put, banks should decide to self-disrupt. Those who wish to stay ahead in the decades to come need to shape the future business model for banking, rather than wait to conform to the future status quo. And at Finastra, we believe an open platform approach can fast track innovation and encourage agile collaboration.
That said, there are key factors every bank should consider when looking to shape the future status quo.
"Who goes there? Friend or foe?"
While "platformification" in the U.S. banking landscape is still in its infancy, banks have the opportunity to set the industry benchmark by embracing a platform-centric business model and investing in smart technologies such as cloud infrastructure, machine learning or artificial intelligence (AI). The nature of open banking brings banks and Fintech firms together to move the industry forward. But with existing infrastructure, the sheer breadth of data and a historically large customer base, banks have the upper hand in shaping the future of open banking with platformification.
A 2018 study by Celent, in partnership with Finastra, Platformification: How Banks Can Transform Their Innovation Efforts, reported that flexibility plays a major role in platformification, as it gives banks the vital tools they need to innovate. Banks collaborating with Fintechs can move more rapidly and effectively than they could on their own to introduce new products, accelerate growth, streamline processes and enhance customer relationships. While Fintechs might work to build from the ground up, banks are looking to fill in product and service gaps by leveraging partnerships.
A smooth transition toward open banking requires the following:
• A bank-wide unified data strategy and AI/business intelligence tools that enable banks to provide truly personalized offerings to customers.
• An agile collaboration mindset to break functional silos.
• A company culture that stimulates and fosters innovation.
"Well, then, let's find out together."
First, movers should be aware that being an "open bank" will put pressure on them to step up business transformation efforts, both externally to meet consumer demands and internally to transform culture. Traditional C-suites simply will not be able to shape the future of banking unless they look to augment their domain knowledge by cultivating a more innovative and agile company culture. Open banking initiatives should be discussed internally, and the benefits should be clearly accessible to key members of staff.
Of course, it's not easy to bring down the walls of history and tradition. After all, it took banks decades to gain two of their most valuable assets: trust and reputation. However, open banking will require a change in company culture – an environment in which to embrace innovation executed by top management.
According to a 2018 report by MIT Technology Review, "Open banking: The race to deliver banking as a service," the key to success is uniting business and technology and, with the rapid integration of both, "staff education and culture change is a top priority for banks looking to accelerate innovation".
Culture change must begin at the top and facilitate buy-in across the whole organization. Encouraging employees to embrace new opportunities and showing them the benefits of the change are also musts.
"You've got a friend in me"
As technology has given consumers more control over how they choose to bank, banks have the choice to self-disrupt or self-destruct. With open banking on the horizon, banks should grasp the opportunity to be movers in shaping the future of the banking system. After all, banks and Fintechs share one of the same end goals: to deliver on the changing expectations of a digital-savvy consumer.
In Toy Story, Andy said this duo [Woody & Buzz] is "unstoppable". The toys who got separated from their owner found a way back to Andy on three separate occasions, and all three times they made it back together. As banks drive partnerships with Fintechs by embracing platformification, customer focus becomes clearer and opens endless possibilities.
Original article appeared on Forbes.