How banks and FinTechs collaborate to harness API-enabled innovation in payments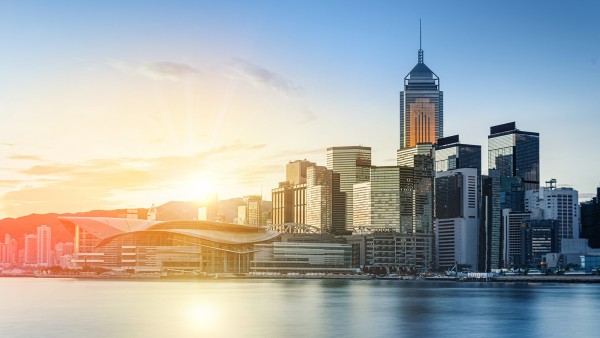 Just a few short years ago, APIs used in banking were often proprietary tools in bank-specific systems. Back then, the only way for banks to collaborate with an external partner to drive innovation in payments was through point-to-point connectivity using bespoke links.
With today's open APIs, things are very different. The collaboration environment has pivoted from a one-to-one model to one-to-many—with banks, FinTechs and a wide array of other third-parties able to collaborate flexibly and seamlessly.
As a result, a bank can harness a vast range of FinTech-led innovation to deliver more compelling services and experiences to its customers, while also enabling its FinTech partners to gain benefits including access to the bank's customer base and therefore the ability to enhance and extend their services.
It's a whole new model for collaboration, enabled and supported by the open API ecosystem shown below. The ecosystem's collaborative power springs from the unprecedented flexibility and adaptability that open APIs bring. These qualities enable rapid, seamless and easy integration between different entities with little additional effort.
The API ecosystem that enables the collaboration model
Source: FinTech Futures. Open banking: what you need to know, Jan 2018.
As API-enabled collaboration grows, a switch is under way from complex shared revenue commercial models towards simpler and more transparent pay-per-use arrangements that are much easier to implement in the open API world. This increases still further the benefits derived from the ecosystem.
Overall, the new collaboration model means that every banking product, third-party or partner can extend its value by connecting with others via open APIs. This benefit applies whether the value is derived from utilizing payment processing services, increasing clearing reachability, or leveraging rich ISO20022-derived data to increase automation and gain insights into customers' behavior.
A great example of these benefits is 'request-to-pay' APIs. In the US, The Clearing House's Real-Time Payments (RTP) network supports these payments. A request-to-pay transaction is where the recipient makes a request for the user to make a payment, and the user simply has to approve the payment for it to go ahead. This functionality coupled with an open API connecting to Facebook or What's App might allow users to leverage their contacts from the app for ease of use.
This capability offers a wide range of options for making payments, giving the payer full control both over whether to accept the request-to-pay, and also over the timing and the amount of any payment made. In everyday life, common uses might include sharing a bill in a restaurant or the cost of a leaving-present for a work colleague. In a business-to-business context, it's especially valuable for transactions where the supplier wants payment up-front or doesn't know the customer very well.
In every case, the result is greater convenience and a better service experience for both beneficiary and payer: just one example of how bank-FinTech collaborative innovation enabled by open APIs is enhancing the lives of banks' customers.
To learn more about the new era of open API innovation, download our white paper on Payments and API Banking: Riding the Third Wave of API Innovation to Enable the Digital Economy.