The global impact of the LIBOR transition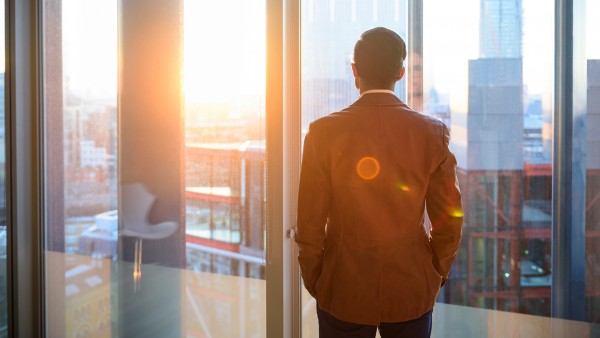 In our second blog post covering the move from LIBOR to risk-free rates, we looked at the specific challenges for banks. We now turn to the global impact of this shift.
Right now, with LIBOR, we have a UK-based rate that's published at 11.00am UK time, applicable around the world and published in five currencies: USD, GBP, EUR, CHF and JPY. The phase-out of LIBOR means that the regulator for each of these currencies now has to decide how to deal with the change. The inevitable consequence is that in the future, lending will operate in many different ways globally, on a currency-by-currency basis.
The new rates landscape
So far, plans in each market are taking shape. The US is mostly looking at SOFR, while the UK is likely to use the relatively well-established SONIA rate. The Swiss market, which has a unique challenge in that it uses LIBOR across all tiers of lending, is looking to SARON, while Europe has already made moves towards €STR and EONIA. European regulators have moved to reinforce Euribor as a term rate but this has meant that EONIA has been widely introduced into the market. EONIA itself is changing to become €STR plus a spread, so there's a great deal of movement across the EUR market. In Japan, the expectation is that the shift will be towards TIBOR rather than an overnight risk-free rate, and this is something we're watching closely.
Global alternatives to LIBOR
EONIA
Euro Overnight Index Average
1-day interbank interest rate for the eurozone
€STR
Euro short-term rate
Reflects the wholesale euro unsecured overnight borrowing costs of banks located in the euro area
SOFR
Secured Overnight Financing Rate
Based on the US Treasury repo market
SONIA
Sterling Overnight Index Average
Reflects the average of rates paid to borrow sterling overnight
SARON
Swiss Average Rate Overnight
Secured overnight rate based on the most liquid segment of the CHF money market
TIBOR
Tokyo Interbank Offered Rate
Daily reference rate based on rates in the Japan interbank market
Complexity drives a need for automation
The operational challenges are considerable. These rates are published at different times and on different days, and because they are T+1 and daily rates, they will need to be updated on a daily basis. Although LIBOR was released every day, it could then be used for 30/60/90 days in a loan. Most markets are expected to introduced term rates at some point in the future: in the US, the earliest date for a SOFR-based term rate is late 2020/early 2021. The UK, too, is looking to have a term rate available but it's also taking steps to make sure it is used in the right markets.
When you examine the detail of this challenge, the need for automation becomes clear. Risk-free rates are published daily, so loans are fixed daily – and there are many methodologies for compounding the interest associated with that process. Each market is leaning towards a different way of doing it. So, there's a lot to do: fixing daily, compounding daily, fixing for just that day. And there is, in effect, continual compounding, where the interest period is revalued every day. Anyone still processing with spreadsheets will struggle to process daily fixing RFR loans – a lot of automation will be required on the system side.
Dealing with the system challenge
As the market is still quite fluid, Finastra's solution is all about configurability, making it possible to set the parameters of elements such as how to compound and accrue. To bring certainty in cashflows, most markets are looking at techniques such as look-back periods, where the rate used today is the one from previous days; and lock-out periods, where the rate being used is frozen towards the end of the interest period. And, of course, it's critical to be able to send a notice and tell a borrower how much they have to pay on the day that payment is due.
The important point to remember is that the LIBOR transition is a system challenge as well as a business challenge. There's a lot of infrastructure change needed bring it on board, for example internal interfaces to downstream systems, or changes to any systems that are involved in cashflow projection.
Two parallel tracks
There are two parallel tracks for every lender. The business track is about checking credit agreements, finding out where LIBOR is referenced and determining how it can be substituted for something else. On the technology side, applications need to be brought up to date to be able to handle fundamentally different calculation methodologies.
Opportunity for early adopters
Amidst its challenges, we believe the LIBOR transition brings opportunities, especially for early adopters. Simplifying system landscapes to handle the change will not only make it smoother to implement, it will also prepare organizations to operate more efficiently and handle future changes more efficiently.
We explore these opportunities in our next post.
To hear more from Robert Downs and other lending experts, head to the LIBOR podcast series and check out our page to find out how we can help you manage your transition away from LIBOR.