First-mover advantage: 3 steps for challenger banks to create a reputation for banking innovation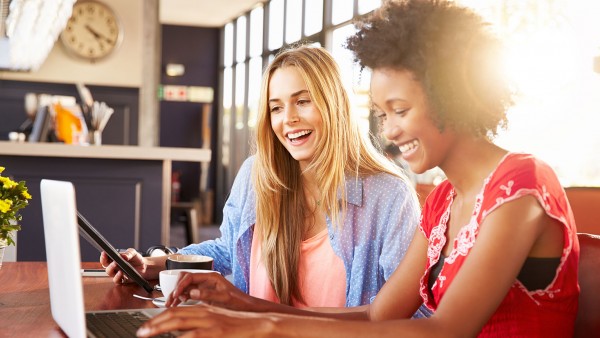 With the world around us digitally transforming at a rapid pace, the opportunity to deliver value-adding financial products and services has never been greater. But what makes a happy customer? In large part, it comes down to providing them with the digital experience that matches their lifestyles and their business needs.
Today's consumers – me, you – are on-the-go. We live fast-paced lives, and the services we use reflect this. We want technology not for technology's sake, but because it makes our lives easier, helps us move faster and allows us to achieve more each day.
Today's entrepreneurs and small business owners are much the same. Leaps in technology have meant they can set up and run their businesses with minimal infrastructure. From telecoms services to business software and office space, there are better, cheaper, faster ways of working today compared to even five years ago. This increased speed of operation has meant that entrepreneurs can achieve an agility that their predecessors couldn't.
With this new reality, expectations are higher than ever, but challenger banks and SME lenders are in a great position to deliver. Here are three steps to delivering banking services, exactly as your customers expect them:
1. Launch fast. New ideas – we all have them, but we don't all act on them. Launching a new service should be driven by fulfilling a consumer need (even if they don't know it yet – like a vertical card). Giving them something they can't get elsewhere. But in order to disrupt, you need to get your idea out there before your competitors beat you to it. You need to make your mark and be an industry leader from day one.
2. On-board seamlessly. Capturing business relies on more than just the idea. Your window of opportunity to on-board a customer starts as soon as that individual decides to sign up. That used to mean forms, meetings and drawn-out approvals, but today's customer expects to get a decision – and be up and running – in minutes.
3. Design and deliver new products that WOW your users. Converting a potential customer into a real customer is hard. Retaining their custom isn't any easier. Once they're there and they're using your services, you need to make sure they remain loyal and their account with you is primary. It's not a static process – it requires keeping your foot on the pedal of innovation. But not just any new product or service will do. You need to understand your customers, anticipate their requirements and build financial products that exceed their expectations.
With some retail banks struggling to adapt their operations quickly enough to succeed in this environment, market share is up for grabs. The winners will be those players that maintain robust core banking systems, while embracing the cloud and using digital platforms that let them launch fast, launch smart, and continue to deliver value to their customers.

This blog was first published on Specialist Banking: How can Challenger Banks create a reputation for innovation?