Engaging the Community: 5 social media channels community banks and credit unions can leverage to extend their brand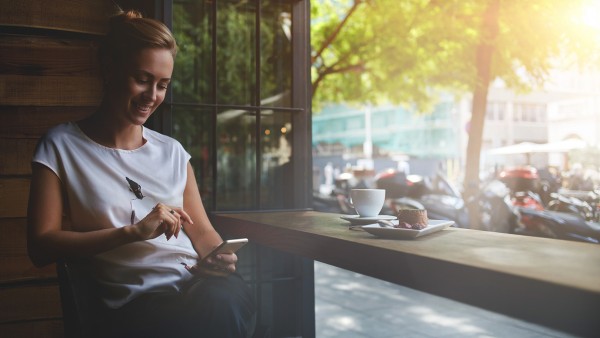 Digital banking allows for community banks and credit unions to engage and interact with their account holders, anytime, anywhere. However, many institutions are so focused on the mobile/internet banking piece of digital banking, they can forget the social aspect. Sure, you may have the icons on your website and banking app, but are you really using social media to engage your community?
Since the original intent of social media was to bring people closer, it is an ideal avenue for community banks and credit unions to differentiate themselves from those big banks and colossal credit union competitors. But, in a traditionally conservative industry, what platform and content should community financial institutions use?
Facebook

What is it? One of the most widely used social networking sites, Facebook serves as a platform for users to share updates with a broad network, through commentary, link sharing, photos, etc.
How to use it? This platform is the most versatile and best used for storytelling. It is the venue to use to share regular updates with your account holders. From holiday announcements, news about new products, and general financial advice, it presents the opportunity to add value to the account holder relationship. It is also an ideal channel to promote community involvement, from participation in local events, to social responsibility, to community news. It's the best channel to highlight your brand's personality and have some fun.
Example: It's Sarah's birthday and we are celebrating with cookies! (insert photo)
For more information on engaging on Facebook, visit: Malauzai's Engaging Facebook Fans
Twitter

What is it? Twitter is an online social networking site where users communicate information in short messages.
How to use it? This platform is best used with short bursts of information. Tweet out messages to your followers about events that your business is hosting, promote banking products, or share branch news. But, at only 280 characters your communication is limited. Supplement concise messages with URLs, pictures, and video. Use hashtags to group your messages into topics. Also, be sure to post multiple times a day and don't forget to retweet and "like" other posts to keep the public engaged.
Tweet Example: Coming soon: Better banking anywhere #BetterBanking #PicturePay #mobilebanking
For more information on engaging on Twitter, visit: Malauzai's Using Twitter
YouTube

What is it? YouTube is a video sharing service where users can watch, like, share, comment and upload their own videos. The video service can be accessed on PCs, laptops, tablets and via mobile phones.
How to use it? This platform is best used to show your users something. Remember that your average attention span is under two minutes, so keep it concise. A series of short, 30 second to 2 minute, videos is most powerful.
Examples: Try creating a "How to" video, to show users how to make a mobile deposit, highlight the newest features of your next update, or upload a video of your CEO talking about exciting new changes!
For more information on engaging on YouTube, visit: Malauzai's Using YouTube
Pinterest

What is it? Think of it as an online bulletin or vision board. Users can upload, save, sort and manage images (and other media content) – known as "pins" – through collections known as pinboards.
How to use it? Many institutions are seeking new ways to educate their account holders. You can start by creating your own collections or creating content for your collections. Once your content and board collections are created, you can easily direct account holders to the applicable collections for more information.
Examples: Try creating a few collections with titles such as "Money Saving Tips", "How to Budget", or "Mortgages". Then, add (or create) a few articles that are relevant.
Instagram
What is it? Instagram is a photo and video-sharing social networking site.
How to use it? This platform is best used to show your users something. You can promote much of the same information you would publicize via the other channels but in pictures, instead of words. Captions add context, and you can provide links to more information.
Examples: Try adding cool or artsy photos of cash, group activities, or motivational phrases. Don't forget to include photos from staff, highlights of community events and any contests or scholarship opportunities.
For more information on engaging on Instagram, visit: Malauzai's Using Instagram
Regardless of how you participate, social media is a powerful and inexpensive tool to engage with your entire community (not just the account holders), personalize your brand and promote your next big initiative. The biggest hurdle is getting started.