Coronavirus, a pandemic-sized problem for CECL compliance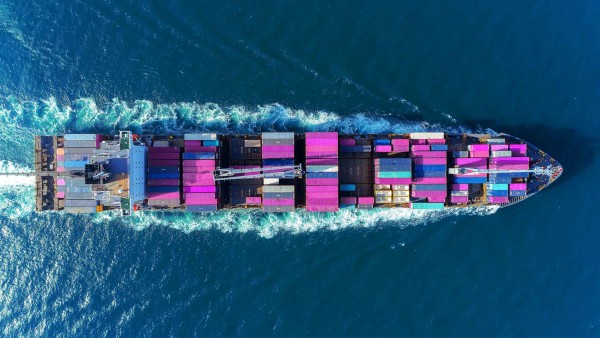 As Covid-19, or coronavirus, reaches pandemic proportions, lenders face expanding challenges when it comes to Current Expected Credit Losses (CECL) compliance. CECL, an accounting and bank regulatory directive which went into effect this year for most financial institutions, requires lenders to project expected future credit losses and record them at the time a loan is issued.  The rapid spread of Covid-19 could spell unsettling ambiguity when it comes to loss reporting for the current quarter as well as the rest of 2020.  
Projecting the capital impact of the sudden economic shock from Covid-19 will be much more complex under CECL.  Lenders will be required to simultaneously model specific credit impairment to borrowers, as well as offsets from federal or state assistance programs and an evolving view for whether a recovery is V-shaped, U-shaped or L-shaped.  To add to the complexity, these variables will undoubtedly evolve over time causing unprecedented capital volatility from quarter to quarter as projections swing over the life of a loan portfolio.  
All of this is happening just as the first CECL reporting period ending March 31 rapidly approaches for many CECL reporting companies.  
The Pandemic Implications for CECL Projections
Covid-19 first entered worldwide consciousness on December 31st of 2019, when Chinese officials confirmed several cases of pneumonia in Wuhan stemming from an unknown cause. Days later, the World Health Organization (WHO) received word that Chinese health authorities had identified a new type of coronavirus in relation to the outbreak, causing alarm around the globe.  
Nearly three months later, on March 11,  WHO declared Covid-19 a global pandemic, and businesses around the world began shutting down, severely impacting economic activity. However, despite the severity, economic impact across industry, geography and individual company will be diverse. The travel industry remains one of the hardest hit as venues shoulder convention cancellations and airlines brace for extended flight suspensions.
Many retailers and restaurants may not survive mandatory closures or "quarantine in place" directives in a growing list of cities.  Manufacturers have also been impacted, facing supply chain disruptions from closing borders which compounds demand disruption from lower economic activity.  In addition, service businesses are having to adapt to new work from home paradigms across much of their workforce.  
A few industries, such as grocery and drug stores, as well as remote communications companies like Zoom and Cisco, are actually benefitting in the short term.
In the U.S. where many families live paycheck to paycheck, a prolonged employment hiatus will impact the credit loss projections of financial institutions. For example, a recent study indicated that 60 percent of Americans could not cover a $1,000 emergency expense, such as loss of employment resulting from of the Covid-19 pandemic.i   If families have to grapple with unanticipated financial struggles, making payments on mortgages and credit cards could become an impossibility.  Again, the impact on people will be disparate as waiters and Uber drivers, for example, will be more greatly impacted than salaried employees.
Two things could potentially offset the severity of the credit shock on a global scale: dramatic new government assistance programs and biology.  
As of the writing of this article, legislation and other government action is being prepared at the federal, state and local levels, but the cumulative impact of this assistance is yet to be determined.  
In addition, the smartest physicians in the world still disagree about how long it will take to create effective therapeutics, the impact of summer weather and if retransmission after recovery is possible.  All of these factors are expected to be unknown for some time, and this level of uncertainty isn't something that many financial institutions would have accounted for in their CECL calculations at the beginning of the year.  
On March 9, federal and state financial regulators issued a joint statement, urging financial institutions to "meet the financial needs" of customers and members impacted by the coronavirus, particularly borrowers, and that efforts taken to provide aid would not be subject to examiner criticism, as long as lenders adhered to methods that were consistent with safe lending practices.
Statements like these, while necessary to ensure that financial institutions are free to help customers and members in a time of need, also complicate CECL compliance as financial institutions will need to consider an increasing number of changing factors when determining future losses.
Financial Institutions Find Help with CECL Compliance through the Aid of Analytics
For financial institutions and other businesses that must conform to CECL requirements, analytics are one of the most powerful tools for helping to ensure adequate capital reserves as well as communicating their CECL capital compliance to boards, shareholders, regulators, accountants and other important constituents.
However, many lenders run into trouble because existing analytics solutions haven't yet caught up to the intricacies of CECL reporting and are unable to analyze and report insights on the increased capital needs associated with CECL compliance.  Capital volatility will be compounded under CECL by the need to project over the entire length of a loan portfolio, not just the 1-year horizon associated with the legacy-method of reporting. This is happening at a time when input variables are highly uncertain.
For that reason, financial institutions need a flexible CECL solution that can utilize multiple loss estimation methodologies and qualitative adjustments on a quarter-by-quarter projected basis.  The Financial Accounting Standards Board (FASB), the FDIC and the Federal Reserve Board of Governors (FSB) have mentioned five loss methodologies as appropriate for community lenders. These include:
Vintage
Loss Rate/Roll Rate
Probability of Default x Loss Given Default (PD x LGD)
Weighted Average Remaining Maturity (WARM)
Discount Cash Flow (DCF)
In addition, solutions need to provide for Qualitative Factors (Q-factors), manual adjustments to loss estimations based on unmodeled dynamics, or one-time severe events such as a coronavirus pandemic. Q-factors have a substantially greater impact under CECL for shock events like this when historical loss rates become less predicative of future results.  
Not only do Q-Factors impact projections over the life of a loan rather than a 1-year time horizon, but adjustments to the shape of a recovery, ("V", "U "or "L") become critically important and will change with the accumulation of information over time.
Another complexity is to avoid double counting stress projections within a stress event.  As the first quarter of 2020 comes to an end, banks will need to reset credit loss predictions to account for the impacts of Covid-19. However, according to Graham Dyer, partner in the accounting principles group at Grant Thornton LLP, banks may have already factored in certain related scenarios, such as possible spikes in unemployment, in current calculations.ii
Given the complexity of loss reporting against the looming quarter deadline, having a rapidly deployable analytics solution, able to accept loan information from any core loan system, is therefore essential to community financial institutions as they grapple with first quarter projections. Cloud-based services are ideal, because they allow banks to get up and running in minimal time.
For financial institutions facing CECL compliance, a robust analytic solution such as this can help to determine adequate capital reserves to better ensure regulatory reporting compliance and provide added protection from market volatility, such as the impacts of Covid-19.
 i Annie Nova. "A $1,000 Emergency Would Push Many Americans into Debt." CNBC, Jan. 23, 2019. Web.
 ii Nicola M. White. Bloomberg Tax, Mar. 12, 2020. Web.