Capital Markets: Revolutionary vs. Evolutionary Transformation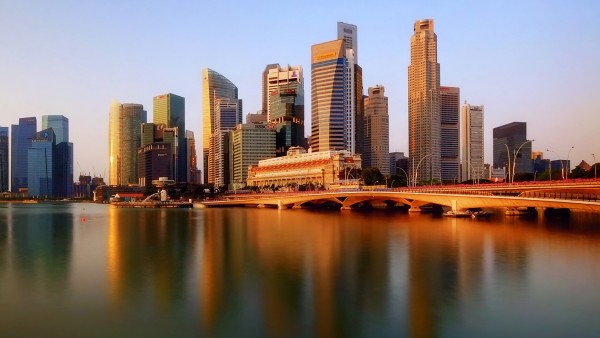 The Financial Services industry is changing. Powerful forces, such as customer expectations, technological capabilities, and regulatory requirements are creating an imperative to change. Capital Markets players must get ahead of these challenges while radically transforming themselves for the future. They must:
Develop a customer-centric business model
Optimize distribution
Simplify business and operating models
Obtain an information advantage
Enable innovation, and the capabilities required to adopt it
Be proactive about managing risk, regulations and capital
Staying the same is not an option.
The need for change is being driven by years of ad hoc technology investment that have left many financial institutions trying to run services on disparate, complex, and inflexible systems making it difficult to respond to regulatory demands.
The big question is how these changes are achieved: through revolution or evolution?
The big bang revolution
For some Capital Markets players, the pressure from shareholders, a strong mandate from management to change the bank, and market forces make the revolutionary approach the only way to achieve their ambitious business goals.
Recent research by Celent1 identified various examples of this, including a leading global bank that's spending over a billion dollars to integrate its historically fragmented global infrastructure into one platform over five years, and multiple banks outsourcing noncore processes, such as complete back-office processing, reference data management, and others.
The revolutionary approach is most attractive to those organizations for which there is:
The need for an early stage transformation approach where a function or asset class has not been updated in years
A need for drastic cost reduction spanning across multiple functions or asset classes, or at a group level
A need for significant rationalization in operations, often resulting from mergers and acquisitions, or unplanned buildup of capacity during a boom period
A need for aggregated operations across functions for business (e.g., profit and loss), risk management (e.g., capital, collateral utilization) or client servicing
A highly standardizable and non-differentiating function being consolidated
Significant budget availability, running in hundreds of millions or even billions of dollars, which invariably means significant buy-in from higher levels including the board
Of course, this approach does have a downside, namely high costs and high risk.
The evolutionary approach
For some organizations, this 'rip and replace' revolutionary approach is unattainable due to budgetary constraints and the conservative culture of their organization.
There is also the potential that, due to the lengthy time period of revolutionary transformation processes, the changes made deliver suboptimal results.
Although carrying connotations of a safe 'old-school' approach, the evolution of organizations is a way to develop lines of business while maintaining compliance with the myriad of regulation changes being forced upon the Financial Services industry.
By looking at projects in smaller, bite-sized pieces, they can evolve into future-proof changes keeping pace with changing technology and consumer demands.
Of course, that's not to say the only choice is black and white: revolutionary or evolutionary. For some, the two approaches can be used in tandem. For example, according to Celent's research (mentioned above), leading European bank has been continuously changing its equities operations, whereas its fixed-income business is undergoing radical big bang change.  
The choice between which will work better, revolution or evolution, will depend on the circumstances each organization finds itself facing.
1The Great Transformation in Capital Markets, 2017