Beyond Trade Negotiations, Impact of Commercial Economic Trends on Banking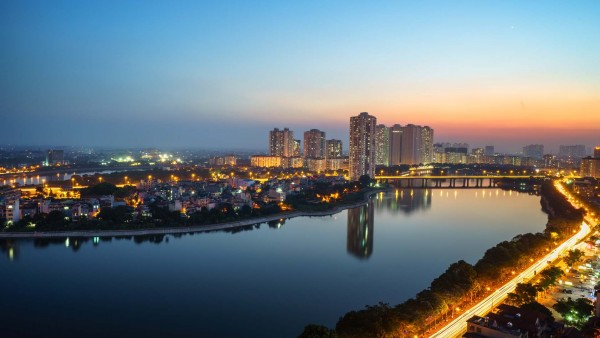 Trade negotiations and falling unemployment rates: these are just a couple of the trends confronting American business today. As companies grapple with the broader forces of change, the decisions they make could have far-reaching consequences for community banks and credit unions.
To keep you abreast of the market forces shaping commercial clients today, we're covering the top economic trends and how they are likely to impact community banking and credit union operations.
Trade Negotiations Continue to Hit Certain Sectors Hard
The FDIC 2019 Risk Review predicted continued economic growth for the U.S. at a more moderate pace than seen in previous years.i  Factors contributing to the slower growth include trade negotiations that were implemented in 2018.
As the full impact of tariffs hit in 2019, business sentiment began to fall as did manufacturing conditions. By the start of the third quarter, the Institute for Supply Management's factory index slipped to the lowest reading since June 2009.ii  The index is based on survey responses from purchasing managers at over 300 manufacturing firms and monitors changes in production levels from one month to another.  Manufacturing will continue to be a key industry to monitor the overall health of the economy.  Not only is it the production of hard goods, but it supports close to thirteen million middle wage jobs across the nation and accounts for nearly twelve percent of the U.S. economic output.  
Many leading economists are worried that falling global demand for U.S. products, thanks to tariffs and continuing trade negotiations, could put a damper on economic growth as other sectors begin to exhibit concern and hiring slows.  
However, separating speculation from facts can take an experienced eye. While news reports and hype herald the next recession, the Economic Innovation Group, a think tank, paints a different picture in a June 2019 report.iii
According to the think tank's analysis, the U.S. added manufacturing jobs in 82 out of 100 months between January 2011 and the report's issuance in late 2019.iv  The growth includes 144,000 new manufacturing jobs since 2016.
Still, some areas of the country are feeling the impact of trade negotiations, particularly those with a significant number of jobs tied to exports such as agriculture or those that are supported by imports such as aluminum and steel.  
Community banks and credit unions in all areas can take a proactive stance against the impact of trade conditions now by shoring up capital reserves and evaluating current loans to determine those at risk due to trade conditions. It's important for financial firms to know where they stand, not only to take preventative measures against defaults, but to also be ready to meet rising loan demands for businesses impacted by trade tariffs and negotiations.
Falling Unemployment and Rising Growth Continue
While the manufacturing sector continues to peer through a murky outlook, other U.S. businesses remain moderately hopeful, fueled by growth across many telling indicators. According to NFIB Research Foundation's August 2019 survey, optimism remains strong with America's small business owners, hitting the top fifteen percent of all time.v  Capital spending rose fifty-nine percent in August and twenty-eight percent of businesses are planning future outlays within the next month.vi
If there is one fly in the ointment, it's finding qualified workers. Twenty-seven percent of survey respondents rank a lack of qualified prospects as their number one problem,vii  contributing to slower expansion as the company seeks qualified candidates.
As a result, government programs have emerged to support small businesses in attracting the right talent. In 2018, the Department of Labor issued new rules allowing small businesses to join to access cheaper health benefits while an executive order paved the way for business owners to take advantage of more affordable healthcare options.
Employers are competing for strong talent from the millennial base.  As industries continue to ride the digital transformation wave, it is not only clients that are looking for seamless digital experiences, but also employees.  Businesses, including those in the financial service industry, can make themselves more attractive to prospective top tier clients by investing in the digital tools that empower their team think and act strategically.  
As businesses embark on new paths toward profitability, they could be inadvertently increasing their risks. To help businesses navigate the tricky road toward growth, community banks and credit unions are treading down new paths of their own and offering digital banking services specifically tuned to the needs of small and mid-sized businesses.
Responding on the Fly
If studying business trends reveals anything, it is that American businesses are finding ways to do more with less. Much of the progress can be attributed to technology as businesses rank automation and implementing new tools and technologies as their number one priority.viii
Among their biggest areas of concern is financial management. For three years in a row, financial planning, general accounting and reporting have remained the top focus areas for businesses.ix
To support a commercial environment, community banks and credit unions are providing the tools that clients need to simplify financial management, accelerate payments and create a more transparent view of the organization. While digital access is the first step in entering the connected world of today's commercial entities, many financial institutions have moved beyond standard digital channels of engagement to offer solutions that are more personalized to specific industry needs.
To remain the bank of choice for commercial clients, community banks and credit unions need to support adaptability to changing market conditions, providing tools and insights that help business clients make stronger financial decisions, even on the fly.
i "2019 Risk Review." Federal Deposit Insurance Corporation (FDIC). Section II: U.S. Economy, Financial Markets, and Banking Industry Overview, 2019. Web.
ii Reade Pickert. "U.S. Factory Gauge Hits 10-Year Low as World Slowdown Widens." Bloomberg. Bloomberg Economics, Oct. 1, 2019. Web.
iii Ibid.
iv Ibid.
v "August 2019 Report: Small Business Economy Remains Steady, Despite Doom and Gloom Narrative That's Hampering Expectations." NFIB, Aug. 2019. Web.
vi Ibid.
vii Ibid.
viii "What Are the Biggest Priorities and Challenges for Financial Management in 2019?" APQC. APQC Blog, Feb. 25, 2019. Web.
ix Ibid.