Drive revenue and productivity through enhanced deal transparency and collaboration tools.

Why Fusion Credit Connect
Fusion Credit Connect empowers relationship managers to identify the best opportunities sooner, enhance customer communication, reduce errors, and ultimately increase revenue.  It is designed to provide efficient end-to-end workflows to improve transparency and operational efficiency for your business. Built on Salesforce Financial Services Cloud, Fusion Credit Connect integrates seamlessly with Fusion Credit Management Enterprise, Finastra's loan origination solution and Fusion Loan IQ, the market leading loan servicing solution.
When combined with Fusion Loan IQ for loan management and accounting and Fusion Credit Management Enterprise for workflow management, Finastra provides the broadest, deepest lending solution for large commercial, middle market and SME to the market globally. Finastra is the market leader in the global lending space with over 130 clients worldwide and over 30 years of expertise in all aspects of lending.
The results
Increase productivity of front-line relationship managers.
Exploit untapped revenue opportunities with the information necessary to act.
Improve customer experience through timely notifications, collaborative technology and greater transparency into the credit application process.
Reduce errors with greater transparency into application process and less paperwork.
Simplified complexity.
Shorten time to close and boost application throughput rate.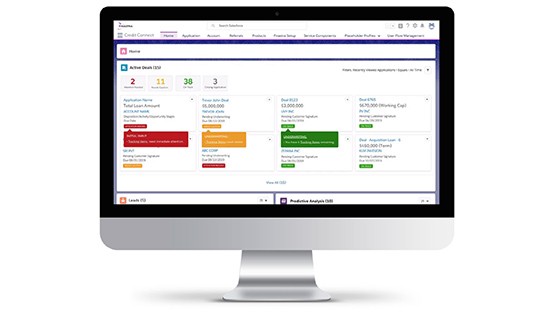 Intuitive Deal Dashboard
Deal dashboard of relationship manager, showing tasks, pending deals and next best action recommendations using predictive analytics
---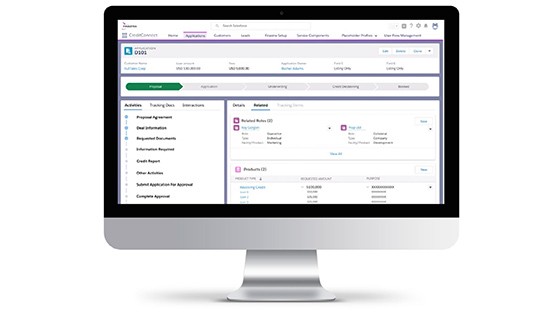 Detailed Customer Insight
Get insight to make informed product proposals and increase revenue opportunities
---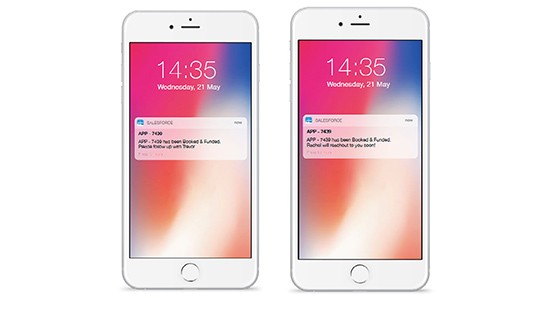 Next Best Action Push Notifications
The Next Best Action recommends a conversation about hedging option
---
Fusion Credit Connect (Factsheet)
---
Do you want to know more about our solutions?