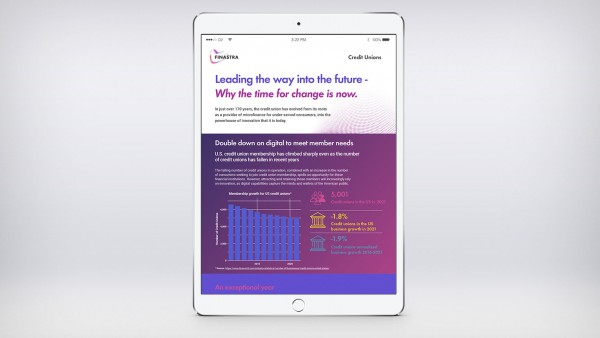 In just over 170 years, the credit union has evolved from its roots as a provider of microfinance for under-served consumers, into the powerhouse of innovation that it is today.
The falling number of credit unions in operation, combined with an increase in the number of consumers seeking credit union membership, spells an opportunity for these financial institutions. However, attracting and retaining members will increasingly rely on innovation, as digital capabilities capture the minds and wallets of the American public.
Discover how Finastra helps Credit Unions to make the leap to a modern cloud-based core and gain the agility needed to let members lead the way into the future.
---
You might also be interested in