Meet Finastra at Sibos 2023
Toronto, Canada
Finastra is championing Open Finance at Sibos 2023. Join Finastra's experts in payments, corporate banking, financial messaging, treasury, capital markets and technology , to discover how you can innovate quickly and unlock new opportunities. Come and meet us in-person at stand C31.
Your world. Open.
Connect with us
Unlock potential with cloudification
About the event
Sibos is the financial services event of the year. This year's Sibos conference brings together financial leaders from around the world to the city of Toronto.
With a resolute vision that open finance has the power to unlock the potential of people, businesses and communities everywhere, Finastra's software applications and marketplaces underpin a progressive world of payments, trade, lending and treasury.
Come and meet Finastra's experts and be a part of the open finance revolution.
Future-proof your payments infrastructure with our open and modern solutions, ecosystem, deployment, and services options.
Orchestrating an open ecosystem to unlock digital world trade.
Transform your treasury today and discover a more strategic approach to managing interest rate risk.
Radha Suvarna
Head and Chief Product Officer BaaS & Valued Added Payment Solutions
Scan this QR code to add the session to your calendar: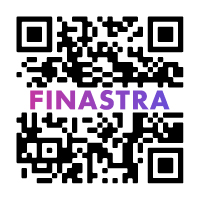 Harnessing the power of partner ecosystem to realize open and innovative payment services
Tuesday 19th September 2023​ 13:30 – 14:00, Exhibitor Stage 2
In today's rapidly evolving financial and payments landscape, it has become critically important to collaborate with ecosystem partners to bring the best-in-class solutions to solve end-customers' pain points and drive value. The concept of openness has become paramount, transforming the way we perceive and utilize financial services.
Join this session to learn how by leveraging the power of the partner ecosystem, open payments and APIs, financial institutions can unlock new possibilities,  deliver innovative payment solutions to meet the diverse and evolving needs of their customers and foster financial inclusion and accessibility for benefitting individuals and businesses alike.
Speakers
Want to talk to us?