Traditionally, relationships between banks and technology vendors have been transactional and ad-hoc, with a focus on individual projects.
To achieve the benefits transformational programmes set out to deliver, financial institutions are looking for more engagement from their technology partners with an approach that focuses on outcomes. This means going beyond delivering isolated projects to supporting clients throughout the entire lifecycle.
To ensure the success of your transformation program, our research suggests:
Take a holistic view of technology transformations

Use cloud technology to your advantage

Choose an outcome-orientated approach

Select a strategic partner, who works towards agreed goals and joint success
Maximizing ROI from IT Transformations: Focus on Outcomes Not Solutions
Greenwich Associates found that where relationships between banks and their suppliers have traditionally been more ad-hoc and transactional, banks are now seeking more engagement and interaction throughout the entire project lifecycle, looking for a higher touch, long-term relationship.
---
Leveraging Cloud Technology and Managed Services
Among its many benefits, cloud has the power to increase flexibility, agility and security. The move to cloud is inevitable, with 40% of firms in our study planning to increase their use of platform-based solutions over the next 3-5 years. What is holding banks back from embracing the benefits of managed services?
---
The Key to Successful IT Transformations: Finding the Right Services Partner
In this Greenwich Report, we examine the role that selecting the right vendor plays in the overall success of technology transformations and how that vendor can help avoid many of the common pitfalls organizations encounter along the journey. Explore what the hallmarks of a top-tier services partner are in our research.
---
Our unique approach to engagement
Finastra High-value Services
Finastra High-value Services are designed to help financial institutions achieve specific outcomes. They help firms to modernize, transform and realize the full value of technology investments, faster, all while minimizing risk and total cost of ownership.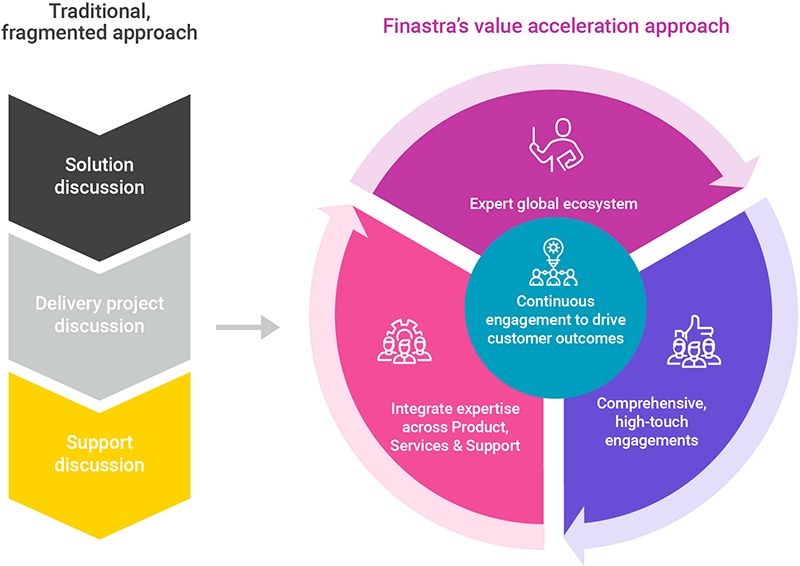 Key benefits: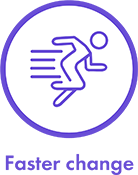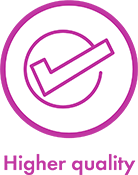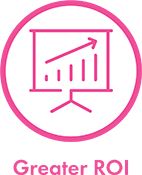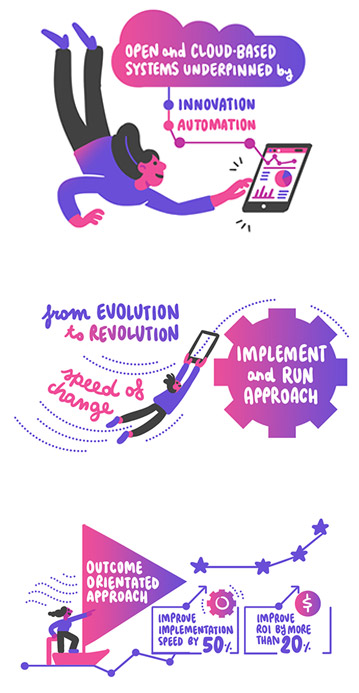 Our High-value Services comprises a range of solutions to help you achieve specific outcomes:
Finastra Transform
Establishing a firm foundation for effective managed services
We take a holistic approach, establishing client outcomes at the outset and leverage our IP to optimize cost and quality of ownership, and supporting your ongoing business agility.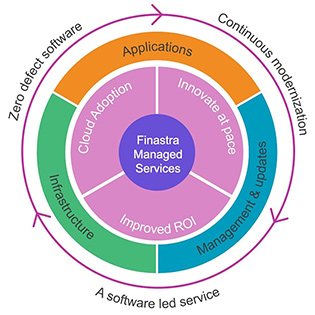 Finastra Managed Services
Driving outcomes through a software led managed service
Finastra Managed Services can support you on your journey to open systems and cloud. Built on market leading technology, extensive IP and accelerators, we offer a complete and flexible managed services offering, designed to achieve zero-defect software. Our high value managed services offering drives continuous, strategic value to optimize both cost and quality of ownership across your Finastra software landscape.
Finastra Select
A holistic approach to achieve full lifecycle value
We build a tailored success plan with your business priorities at the center, leveraging capabilities from across Finastra programmatically to support your objectives.
Hear it from our customers
Commonwealth Bank of Australia: A first in the world solution for institutional lending
Find out how commonwealth bank of Australia has successfully deployed new cloud-based institutional lending capabilities with Finastra Managed Services.
Find out more about our High-value Services:
See our full Services portfolio
Do you want to know more about our services?