HBL and Finastra introduce local children to the exciting world of coding
Hour of Code sessions in Pakistan opened students' eyes to the potential of careers in STEM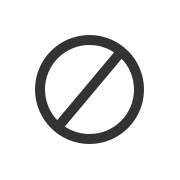 London, UK – September 10, 2020 – Finastra teamed up with HBL, the largest bank in Pakistan, to introduce local children in Karachi, Pakistan, to the exciting world of coding as part of its Corporate Social Responsibility (CSR) agenda. Delivered just before the pandemic for students at The Education Bay School, the Hour of Code sessions helped local children learn more about computer science and get some fun hands-on experience.
Ms Amna Zuberi, Principal at The Education Bay School said, "This is such an innovative and exciting program that supports our overall Science, Technology, Engineering, and Mathematics (STEM) program. It is so important to find ways to engage children in these areas and let them know that careers in these disciplines are absolutely an option open to them. Our students were so excited to receive certificates and a few little goodies, like recyclable pencils which can be planted to grow a tree. They loved the day and we can't wait to repeat the program."
Founded in the US, the Hour of Code initiative by Code.org is designed to demystify code and broaden participation in the field of computer science. Some 90 million projects have been created with Code.org around the world to date. In Karachi, the children, aged nine to 10 years old, each coded a game using drag and drop commands.
Dr. Aamir Matin, Head Technology at HBL said, "We use Finastra technology to power our bank and it's so rewarding to be able to team up with its Collaborative CSR program to empower the next generation. We have a very large population of young people in Pakistan and a very vibrant start up culture so making sure these groups have access to computer science skills and large entities like Finastra is essential. We're pleased to be part of the movement. Together we can really make a difference."
Saqib Iqbal, Sales Manager, Finastra, Pakistan said, "We're so proud to work together with our customers, like HBL, to deliver computer science skills to schoolchildren and young people. With computer science a must for many 21st century jobs, it is vital that we open children's eyes to the opportunities and potential within the field. The children at The Education Bay School were a pleasure to teach and this is a moment for us all to celebrate and to build on."
Over the last year, Finastra has helped over 15,000 children around the world to code as part of its company-wide commitment to investment in youth under the social innovation pillar of its global CSR strategy.
HBL, Pakistan's largest bank, was the first commercial bank to be established in Pakistan in 1947. Since its inception, it has grown its branch network to over 1,700 branches, over 2,000 ATMs and serves 14 million customers and clients in over 15 countries, spanning four continents. HBL is shaping the future through a paradigm shift as a 'technology company with a banking license'. The bank's multiple digital channels are helping it get closer to its customers through innovative and frictionless ways. As the leading financial institution of Pakistan, HBL remains committed to its objective of financial inclusion for all segments of society.
To see more on the bank's sustainability work with Finastra click here.
For further information please contact:
Caroline Duff
Global Head of PR
T: +44 (0)7917 613586
E: caroline.duff@finastra.com
finastra.com
About Finastra
Finastra is building an open platform that accelerates collaboration and innovation in financial services, creating better experiences for people, businesses and communities. Supported by the broadest and deepest portfolio of financial services software, Finastra delivers this vitally important technology to financial institutions of all sizes across the globe, including 90 of the world's top 100 banks. Our open architecture approach brings together a number of partners and innovators. Together we are leading the way in which applications are written, deployed and consumed in financial services to evolve with the changing needs of customers. Learn more at finastra.com.
Corporate headquarters
4 Kingdom Street
Paddington
London W2 6BD
United Kingdom
T: +44 20 3320 5000