Finastra welcomes Sharon Doherty as Chief People Officer
London, UK, April 1, 2019 - Finastra today announced the appointment of Sharon Doherty, as Chief People Officer. Doherty joins from Vodafone, where she held the position of Global Organization and People Development Director. In her new role at Finastra she will have global responsibility for making Finastra the most loved and inclusive employer in the Fintech industry. Based at Finastra's HQ in Paddington, London, she will be a member of the Finastra Executive Leadership team and will report directly to Finastra CEO, Simon Paris.
"Sharon is an inspirational people leader with extensive international experience and a strong record of delivering people transformation and culture change. Her skills and experience will bring an added dimension to Finastra, accelerating our current people programs so that all employees are given the opportunity to unlock their full potential," said Simon Paris, CEO of Finastra.
Doherty added, "I'm thrilled to join the team at Finastra at such an exciting time in the company's development and look forward to working with talented people right across the business. Finastra's vision is built on collaboration and openness, working in partnership with colleagues, partners and customers to deliver continual innovation. Its objective to become an exemplary, truly inclusive employer is inspirational and I'm excited to help the business continue to grow and develop its talent worldwide."
Doherty was a driving force behind Vodafone's award-winning diversity and inclusion agenda and was recognized in the 2018 Outstanding Leaders and Allies list. Her previous experience also includes CHRO at Laing O'Rourke and senior HR roles at BAA, General Electric, PwC and Kingfisher.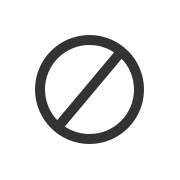 For further information please contact:
Caroline Duff
Global Head of PR, Finastra
T: +44 (0)20 3320 5892
E: caroline.duff@finastra.com
www.finastra.com
Patrick Kilhaney
Public & Analyst Relations Manager, Finastra
T: 917-286-1053
E: patrick.kilhaney@finastra.com
www.finastra.com
About Finastra
Finastra unlocks the potential of people and businesses in finance, creating a platform for open innovation. Formed in 2017 by the combination of Misys and D+H, we provide the broadest portfolio of financial services software in the world today—spanning retail banking, transaction banking, lending, and treasury and capital markets. Our solutions enable customers to deploy mission critical technology on premises or in the cloud. Our scale and geographical reach means that we can serve customers effectively, regardless of their size or geographic location—from global financial institutions, to community banks and credit unions. Through our open, secure and reliable solutions, customers are empowered to accelerate growth, optimize cost, mitigate risk and continually evolve to meet the changing needs of their customers. 90 of the world's top 100 banks use Finastra technology.
Please visit www.finastra.com.
Corporate headquarters
4 Kingdom Street
Paddington
London W2 6BD
United Kingdom
T: +44 20 3320 5000