Finastra appoints Mark Miller as Chief Financial Officer
London, UK – May 15, 2019 - Finastra has announced the appointment of Mark Miller as Chief Financial Officer (CFO) effective May 13, 2019.
Mark is a seasoned finance executive, with nearly 25 years of global technology, finance and operational experience. He has worked at several industry-leading companies including, most recently, Marketo, where he was CFO and travel technology firm Sabre Corporation, where he spent 18 years in a number of leadership and executive roles including CFO. He also has valuable previous experience working with Vista Equity Partners and the software company Active Network. Over the course of his career, Mark has consistently driven operational and financial excellence.
Based out of Paddington, London, he will be a member of the Finastra Executive Leadership team and will report directly to the CEO, Simon Paris.
Mark has an undergraduate degree from Texas Tech University, and an MBA in Finance from Rice University, Houston, Texas. He is also a Certified Public Accountant.
CEO Simon Paris said, "On behalf of the Executive Team, I would like to welcome Mark to Finastra. We are extremely pleased to have him join us, to help build on our vision for the future of banking. He brings extensive financial and strategic planning experience, which will provide significant value to us as we continue to build and deploy our next-generation technology. I'd also like to extend my thanks to Rob Binns for his outstanding service. We wish him all the best for the future."
Mark Miller commented, "I am delighted to be joining Finastra at this exciting time for the business. As one of the world's largest financial services software and platform businesses, it is one of the leading forces in the transformation of the banking industry towards a more open future. I look forward to working with the team as the company enters the next stage of its development."
Mark replaces Rob Binns, who has decided to step down from his role. Rob served as CFO of Finastra (formerly Misys) for three years, leading the Company's General & Administrative organizations including Finance, Risk, IT, Legal and Procurement since 2016.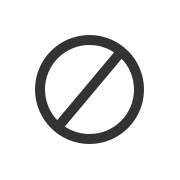 For further information please contact:
Caroline Duff
Global Head of PR, Finastra
T: +44 (0)20 3320 5892
E: caroline.duff@finastra.com
www.finastra.com
FTI Consulting for Finastra
T: +44 (0)20 3727 1000
About Finastra
Finastra unlocks the potential of people and businesses in finance, creating a platform for open innovation. Formed in 2017 by the combination of Misys and D+H, we provide the broadest portfolio of financial services software in the world today—spanning retail banking, transaction banking, lending, and treasury and capital markets. Our solutions enable customers to deploy mission critical technology on premises or in the cloud. Our scale and geographical reach means that we can serve customers effectively, regardless of their size or geographic location—from global financial institutions, to community banks and credit unions. Through our open, secure and reliable solutions, customers are empowered to accelerate growth, optimize cost, mitigate risk and continually evolve to meet the changing needs of their customers. 90 of the world's top 100 banks use Finastra technology.
Please visit www.finastra.com.
Corporate headquarters
4 Kingdom Street
Paddington
London W2 6BD
United Kingdom
T: +44 20 3320 5000