Finastra announces innovative FX vacation spending money app as winner of FusionONE hackathon
Winning team's app built using open APIs on FusionFabric.cloud, powered by Microsoft Azure
London, UK – May 22, 2019 – Finastra has unveiled the winner of the first public hackathon on its open development platform, FusionFabric.cloud. Team 'HYBER' scooped the prize for its FX vacation spending money app, after presenting the concept to more than 450 of the world's Fintech leaders, banks, developers, analysts and a panel of prestigious judges at FusionONE yesterday afternoon. The team's app was built using open APIs on FusionFabric.cloud, powered by Microsoft Azure.
HYBER was one of the 25 teams that entered the FusionONE hackathon, all of whom benefited from mentoring and support onsite from Microsoft, Accenture, and VC INNOVATIONS. Using Finastra's sandbox development environment and open APIs, the winning team developed its concept, aiming to help people grow their vacation spending money ahead of a trip.
Eli Rosner, Chief Product and Technology Officer at Finastra said, "The energy and creativity demonstrated over the weekend at our first public hackathon on FusionFabric.cloud has been phenomenal. It's inspiring to see so many different teams come together, from across 16 countries, to collaborate and innovate. In fact the winning team included an amazing coding whizz who is just 15 years old. Some great ideas, strong teamwork and a rapid development environment enabled this team to create the winning concept within a timeframe of just 48 hours."
The app is designed to enable users to add funds to an account months in advance of a trip. Tapping into the FX market and AI for sentiment analysis of social data, the app triggers FX trades at optimum points, to maximize return on investment and grow the user's spending pot over time.
Gareth Wilson, Global Payments Lead for Accenture said, "The power of Fintech is a huge driving force for change in banking, our personal finances and the wider economy. Events like these show that innovative talent continues to flock to London as it cements its place as the Fintech capital of Europe. Open Banking is powering a new ecosystem for banks and their customers, with cloud technology and platforms playing a huge role in changing the face and mechanics of banking."
Eric Boyd, CVP of AI Engineering at Microsoft said, "The FusionONE hackathon has been a great success in bringing together ambitious teams of developers to collaborate, co-innovate and create a range of exciting new concepts. The participants were able to experience the advantages of a platform-based approach in supporting rapid prototype development, collaboration and teamwork – all critical factors for successful innovation in today's fast-paced Open Banking landscape."
Other highly commended teams that presented apps to the FusionONE audience in the live final of the hackathon included solutions to eliminate reconciliations in the back office, real-time cross border payments and intelligent risk management to increase lending to SMEs.
Check out the #FusionONEhack highlights video here.
The hackathon showcase booth is under construction at the FusionONE Virtual DevCon, being released May 28. Register at FusionONE.cloud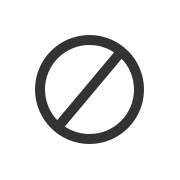 Photo shows, left to right:
Finastra CEO, Simon Paris
Hackathon judge, Liz Lumley, Director Fintech at VC INNOVATIONS and Fintech Talents
From team HYBER, Kieran Dyer, Ashley Moore, Lauren Harris and Scott Hiett
Hackathon judges, Sarah Hazzledine Managing Director at Accenture, Mark Smith, Solution Lead at Microsoft, Mitesh Soni, Senior Director Innovation and Fintech at Finastra and Eli Rosner, Chief Product and Technology Officer at Finastra.
For further information please contact:
Caroline Duff
Global Head of PR, Finastra
T: +44 (0)20 3320 5892
E: caroline.duff@finastra.com
www.finastra.com
Harriet Pickering
PR Specialist EMEA, Finastra
T: +44 (0)20 3320 5317
E: harriet.pickering@finastra.com
www.finastra.com
About Finastra
Finastra unlocks the potential of people and businesses in finance, creating a platform for open innovation. Formed in 2017 by the combination of Misys and D+H, we provide the broadest portfolio of financial services software in the world today—spanning retail banking, transaction banking, lending, and treasury and capital markets. Our solutions enable customers to deploy mission critical technology on premises or in the cloud. Our scale and geographical reach means that we can serve customers effectively, regardless of their size or geographic location—from global financial institutions, to community banks and credit unions. Through our open, secure and reliable solutions, customers are empowered to accelerate growth, optimize cost, mitigate risk and continually evolve to meet the changing needs of their customers. 90 of the world's top 100 banks use Finastra technology.
Please visit www.finastra.com.
Corporate headquarters
4 Kingdom Street
Paddington
London W2 6BD
United Kingdom
T: +44 20 3320 5000