About Finastra - One of the world's largest fintechs
Finastra is building an open platform that accelerates collaboration and innovation in financial services, creating better experiences for people, businesses and communities. Supported by the broadest and deepest portfolio of financial services software, Finastra delivers this vitally important technology to financial institutions of all sizes across the globe, including 90 of the world's top 100 banks. Our open architecture approach brings together a number of partners and innovators. Together we are leading the way in which applications are written, deployed and consumed in financial services to evolve with the changing needs of customers. Learn more at finastra.com
---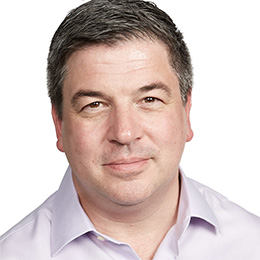 ---
Simon Paris
Chief Executive Officer
Simon takes responsibility for Finastra's strategic direction and growth. His leadership steers the company as it realizes its open platform vision, accelerating collaboration and innovation in financial services, creating better experiences for people, businesses and communities.
A firm believer in the principles of doing well by doing good, Simon chairs the World Trade Board and is passionate about how technology and open trade can drive financial inclusion and improve people's lives. He also serves on the Board of Directors for Everbridge, a critical event management (CEM) software company.
An inspiring and trusted Fintech thought leader, Simon speaks regularly at large-scale events including the annual World Trade Symposium, Paris FinTech Forum and The Milken Asia Summit. He is a strong advocate for diversity and inclusion, with refreshing and candid views on equality in the workplace. He was also named in Bank Innovation's 'Innovators to Watch' list for 2018.
Simon joined Finastra (formerly Misys) as President in 2015, was appointed Deputy Chief Executive Officer in 2017 and became Chief Executive Officer in June 2018. He brings more than 20 years of sales, management and global leadership expertise to the company, having previously held the role of President, Industry Cloud, at SAP. Prior to that he was a senior consultant with McKinsey & Company.
He holds a degree in Business Administration (MBA) from the INSEAD Business School in France and a Bachelor's degree in Business & European languages from the European Business School.  
Simon is married to Mariola (a Spaniard) and together, they have 3 children aged 21, 19 and 16. They have a passion for adventure travel, movies and time in Spain, one of the four countries in which Simon has lived & worked during his career.
See Simon in action on stage here
Connect with Simon on LinkedIn here.
---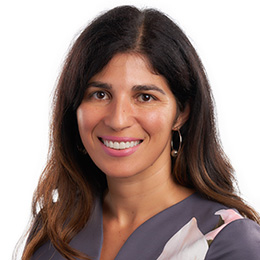 ---
Elona Ruka-Wright
Chief Risk Officer
Elona recently joined the CEO Office, where she heads up Finastra's global risk management and governance practices and is the company's key liaison with regulatory bodies and auditors.
She is accountable for Finastra's Enterprise Risk Management framework, strategy and governance, as well as regulatory compliance, enterprise policy governance, client and third-party due diligence, business resilience, crisis management and internal audit.
As Finastra's Chief Risk Officer, Elona has played a pivotal role in safeguarding our employees, clients and operations, particularly through changes related to COVID-19. She believes that a culture of openness and awareness is the foundation for balanced risk-taking, and strong governance.
Before joining Finastra in March 2018, she spent over 15 years building and transforming risk management, compliance, security and governance programs for financial institutions and technology firms.
Her certifications span CISA, CISM, CGEIT, CRISC, CIPM and CDPSE, and she serves on the Advisory Board for NC State's Poole School of Management ERM Initiative, which provides advice on ERM curriculum, emerging trends, and best practices related to ERM. She also holds a BA in International Relations, Magna Cum Laude, and an MBA in Finance and Strategic Management from University of MN, Carlson School of Management.
Elona is passionate about sustainability initiatives, and in her spare time, she enjoys practicing yoga and refining her cooking skills.
Connect with Elona on LinkedIn.
---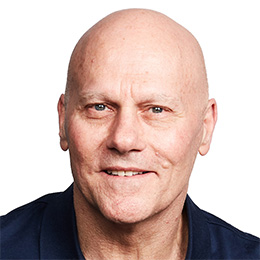 ---
Eli Rosner
Chief Product and Technology Officer
A well-respected figure and innovative thinker, Eli writes regularly on how open platforms, multi-sided networks, data and emerging technologies are providing the foundation for greater collaboration and product innovation, driving the roadmap for long-term customer success.
He is an advocate for accelerating business transformation through technology, in particular AI, cloud, open APIs and open development platforms.
Before joining Finastra, Eli held leadership positions at NCR Corp, a global technology company. He was most recently CTO and Head of Product Management, driving the transformation from a hardware and services company to a global leader in platform, data and solutions for financial services, retail and hospitality.
He has a bachelor's degree in Civil Engineering and Computer Science from the Technion Israel Institute of Technology.
See Eli at Sibos 2019  and Money20/20 2019.
---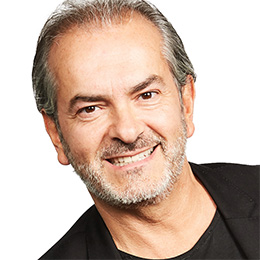 ---
Eric Duffaut
President and Global Head of Customer Operations
Eric is responsible for the company's entire go-to-market strategy and organization, including sales, services and consultancy, as well as overseeing the growing partner ecosystem.
An inspiring and high-energy leader, Eric's relentless ambition is to empower every customer to unlock their full potential through technology, for sustained success in the new digital era.
He is a strong believer in creating meaningful, long-term relationships with customers and partners, built on trust and collaboration, and that his organization has the vision, passion and tools to support and accelerate Finastra customers' transformation journey.
Eric has a rich history in the technology sector, drawing on 30 years' experience in global sales, consulting services, marketing and customer support, and includes global and senior leadership positions at SAP and Oracle. Prior to joining Finastra, he was Chief Customer Officer and a member of the Management Board at Software AG.
He holds a master's degree in economics and finance, as well as a business degree. He also completed the advanced management program at the Institut Européen d'Administration des Affaires (INSEAD).
Eric hails from Nice, France and is married to Fé from Brazil. He has a passion for music and starred in a rock band in the 1980s.
Connect with Eric on LinkedIn.
---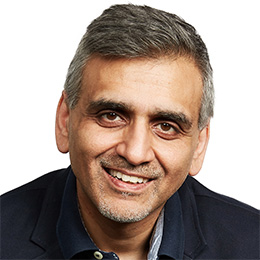 ---
Akber Jaffer
Chief Commercial Officer, Marketplaces, TEMS, and Corporate Development
Akber is responsible for our Corporate and Business Development activities, as well as the leadership of Finastra's Marketplace and Technology Enabled Managed Services businesses (TEMS).
Having spent several years immersed in Silicon Valley tech startups, Akber is passionate about the power of technology to transform and disrupt, and recently became a member of the Milken Fintech Advisory Committee.
He is a keen supporter of the startup and VC-based communities, as well as a champion for a culture of internal innovation. He combines a long-term commercial vision with practical experience to connect ideas, technology and people, in order to bring propositions to life and create customer value.
Akber joined Finastra (formerly Misys) from Colt Technology Services, where he managed its Data Centre Services business, as well as holding various corporate roles across Business Development, Strategy and Architecture. He spent three years on assignment in Asia, where he was accountable for investments into the region and operations for an acquired business. He has also been a management consultant across the financial services and technology sectors.
Akber holds a BSc. in Economics. He also holds a MSc. in Information Systems and is a graduate from LSE, as well as being an AMP graduate from Harvard Business School.
Akber loves cycling (British weather permitting) and occasionally getting behind the stick of a small plane. His greatest joy is building 'memory books' to look back on, from adventure trips around the world with his family.
Connect with Akber on LinkedIn.
---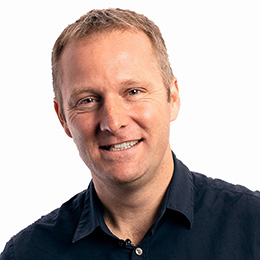 ---
Neil Blagden
Chief Customer Officer
Neil owns Finastra's strategy for customer success, specifically overseeing the company's commitment to design, deliver and enable world-class experiences for its customers. The Chief Customer Office will bring together a number of key functions, including: Customer Experience, Customer Support, Customer Success, IT, Cloud and Operational Effectiveness.
He takes a relentless approach to creating a customer-first culture, leveraging technologies such as AI and data to drive greater insight for businesses, and translating the learnings into compelling and meaningful customer experiences.
Having spent over 20 years in customer-centric leadership roles, he combines a genuine passion for better customer outcomes with a pragmatic approach to functional alignment across a business to deliver success.
Prior to joining Finastra, Neil spent several years at Vodafone, where he was responsible for the company's Digital, Consumer & Enterprise Care, billing & collections, transformation function and overall customer experience for 24 million UK customers across mobile, broadband and IoT services. Previous roles included Director of Customer Experience & Conduct at Direct Line, and consultancy positions at PwC, EY and Accenture.
He holds a BSc in Geography and Economics from Loughborough University.
Connect with Neil on LinkedIn.
---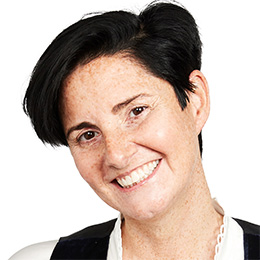 ---
Sharon Doherty
Chief People and Places Officer
Sharon is Finastra's Chief People Officer, as well as a mother, author and champion of equality and inclusion. Her mission is to empower people to achieve their goals and, together with them, create a culture that attracts and inspires Finastra's people to disrupt the sector.
She is an avid supporter of technology for good and committed to community empowerment, whether that's creating solutions that help bring some of the 2 billion currently unbanked into the financial ecosystem, or creating sustainable skills through Finastra's volunteer programs in local communities across the world.
Sharon is a driving force in equality in the workplace, and a huge supporter of the LGBTQ community. She is the extremely proud owner of an Outstanding 2018 Ally Executives award.
Before joining Finastra in 2019, Sharon was instrumental in the award-winning diversity and digital work in Vodafone that transformed the culture and company. Prior to this, roles included CHRO at Laing O'Rourke and HRD during the build of Heathrow's Terminal 5.
Extra-curricular activity includes a position as Non Executive Director at Laing O'Rourke, Trustee at Regents University, member of the CEB Talent Board and the Vodafone Foundation Board.
Read about Sharon's 90 Day Checkpoint at Finastra, or catch her at Women In Technology talking about Inclusion and Diversity for Good.
Connect with Sharon on LinkedIn and join the diverse team of disruptors at Finastra by seeing our opportunities here.
---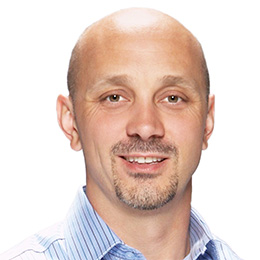 ---
Gary E. Bischoping Jr.
Chief Financial Officer
With an extensive financial leadership background in the technology sector, Gary has responsibility for all of Finastra's traditional finance and accounting activities, as well as managing the Risk, Legal and Procurement functions.
Over the course of his career, he has been responsible for multiple transformation projects, including the optimization of capital allocation processes to accelerate investments for growth.
Gary has a keen interest in the intersection of finance and technology. As well as envisioning the financial models of the future, he is passionate about how innovative technology can optimize Finance operations, having previously developed and implemented a pioneering internal machine learning-based finance tool.
Before joining Finastra, Gary was CFO and, later, President of the Interventional Solutions, for Silicon Valley-based Varian, a mid-cap medical technology multinational. Prior to that, he spent 17 years at Dell in various senior positions, working his way up to Senior Vice President, CFO Client Solutions Group, a $38BN business.
Gary holds an MBA from the Simon School of Business at the University of Rochester, as well as a bachelor's degree in accounting from the State University of New York at Oswego. He passed the Certified Public Accountants examination in 1991.
For further media information please contact: