State of the (Credit) Union, Part #5 - Who Saw That Coming? Credit Unions are Buying Community Banks
---
Credit unions are at the pulse of America, and day-to-day business comes with many responsibilities, challenges, and opportunities. State of the (Credit) Union is a series of round table discussions led by credit union leaders, for credit union leaders, and hosted by Finastra. Each session covers one topic that allows you and your team to hear from peers about the latest trends in the industry. You will walk away with ideas, insights, and perhaps even new acquaintances to learn from and work with.
Mergers and acquisitions has taken an unexpected twist as credit unions have become active bidders in the purchase of community banks. Back in 2015, there were no recorded acquisitions of community banks by credit unions, but by 2017, no less than seven such mergers were reported. Is this a trend that will continue? How do these mergers affect the accountholders and the community? What should credit unions know about acquiring a community bank?
Meet our Featured Panelists: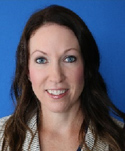 Miriam Mitchell is the Senior Vice President of Lending at Addition Financial, a $1.9 billion credit union headquartered in Lake Mary, Florida serving over 160,000 members. Miriam joined Addition Financial in 2005 and is responsible for the Consumer Lending, Real Estate Lending, and Business Services Departments. Miriam is also a Director of Addition Financial's wholly owned title company.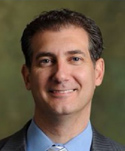 John Weinkowitz is the Head of Community Markets Strategy & Planning at Finastra and is responsible for strategy and planning activities to deliver integrated, connected experiences to Finastra client end users and their employees. Prior to joining Finastra, John served as SVP, Head of Digital and Marketing for Firstrust Bank, SVP, Head of Digital Strategy and Planning for TD Bank, and VP, Payments and Digital for Chase. Prior to his time in banking, John spent 10 years building startups in Hosted Services, Software, and Digital Marketing in the private and public sector.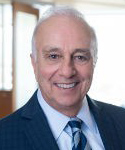 Ernest J. Panasci is a Partner at Stinson LLP. For more than twenty-five years, Ernie Panasci has focused his practice in the areas of financial institutions, credit unions and corporate. He has been directly involved in more than 150 Mergers and Acquisitions of financial institutions as counsel for buyers or sellers. Ernie counsels financial institutions and their boards of directors in creatively structuring and successfully implementing mergers and acquisitions, developing strategic plans, expansion opportunities and securities law and financing issues.
Register today and don't miss this opportunity to learn from your peers!