State of the (Credit) Union, Part #4 - The Millennial Shift: Onboarding The Next Generation of Employees
---
This webinar is available in Archived Webinars.
Credit unions are at the pulse of America, and day-to-day business comes with many responsibilities, challenges, and opportunities. State of the (Credit) Union is a series of round table discussions led by credit union leaders, for credit union leaders, and hosted by Finastra. Each session covers one topic that allows you and your team to hear from peers about the latest trends in the industry. You will walk away with ideas, insights, and perhaps even new acquaintances to learn from and work with.
The new generation of workers are a complex mix of tech-savviness and social responsibility. Having new technology is not only good for business, but can attract younger, educated workers that ultimately are tomorrow's leaders. What can you do now to modernize, begin marketing your business to millennial workers, and change the culture of the credit union?
Meet our Featured Panelists: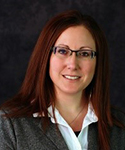 As VP of Talent & Technology, Yvonne Fossen oversees, plans, develops, and manages the human resources, training, and information technology (IT) departments at North Star Community Credit Union. She is actively involved in the recruitment and hiring of new staff, employee relations, benefit and salary administration, as well as employee orientation, development and training, and all compliance related to pay and benefits and payroll administration. Yvonne also serves as a director on the North Central Chapter of Credit Unions Board, and holds a CCUE designation and CUNA HR certification.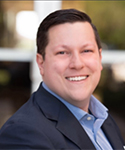 Jordan George is an award-winning talent development leader and sought-after international speaker with a passion for building people and places that work better. As the Head of Leadership & Talent Development at Addition Financial, Jordan oversees the organization's talent strategy and leads a growing team in executing on their mission to "deliver transformative learning experiences that elevate our people, company, and community". He also hosts their weekly for-employees, by-employees podcast, WeConnect.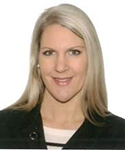 Ann Centis is a HR Director with Finastra who translates the organization's business vision into people initiatives with a passion for business partnering to improve performance, profitability, growth and employee engagement. Ann leads the U.S. and Latin America People teams and is actively involved in the Women@Finastra program in which she serves as chair of the Portland cohort.
Register today and don't miss this opportunity to learn from your peers!