State of the (Credit) Union, Part #3 - What's in a Name? Inadvertent Limitations to Your Brand
---
This webinar is available in Archived Webinars.
Credit unions are at the pulse of America, and day-to-day business comes with many responsibilities, challenges, and opportunities. State of the (Credit) Union is a series of round table discussions led by credit union leaders, for credit union leaders, and hosted by Finastra. Each session covers one topic that allows you and your team to hear from peers about the latest trends in the industry. You will walk away with ideas, insights, and perhaps even new acquaintances to learn from and work with.
William Shakespeare said, "That which we call a rose by any other name would smell as sweet." While that may ring true for love, it doesn't play out quite the same when it comes to business. Credit unions – particularly those named after a specific business – may inadvertently limit their ability to grow membership simply by overlooking an opportunity to rebrand. How do you branch out if your institution is named for a business? Are there alternatives that the market gravitates towards?
Meet our Featured Panelists: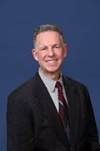 Matt Sweetanos is the Director of Mortgage Services at Member Options Mortgage. He has been in the mortgage industry since 2002. As Director of Mortgage Services for the University of Virginia Community Credit Union, he has responsibility for business development and relationship management with realtor partners and other centers of influence. Having a great team of loan officers and an outstanding operations department has made the UVA Community Credit Union/Member Options Mortgages the number one mortgage lender in Charlottesville in 2018 and 2017 (C-Ville Weekly's Best of C-Ville).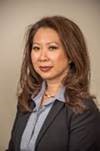 Linh Dang is the Chief Development Officer at Additional Financial Credit Union and brings 25 years of credit union industry experience. Addition Financial Credit Union is a community chartered credit union established in 1937 with assets of $1.8 Billion. Addition Financial Credit Union serves 150,000 members and has 22 full-service branches and 9 High School Branches. Linh currently leads the Marketing, Community Engagement, Project Management, and Talent & Leadership Development teams.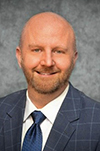 Jeff Margeson is the SVP, Member Experience at Northwest Federal Credit Union (NWFCU), overseeing Retail Branches, e-Services, Business/Community Development, and Marketing & Communications. In his 25+ year career in the financial services industry, he has led branch network and call center sales, service, and operations functions, as well as customer engagement and communication strategies for credit unions, large commercial and community banks. He has extensive background in owning the customer experience, risk and financial management, business continuity, and facility and vendor management.
Register today and don't miss this opportunity to learn from your peers!