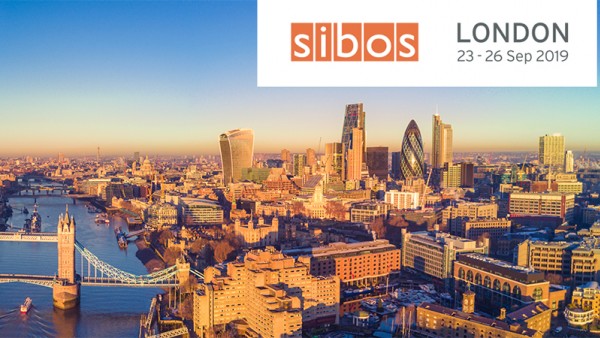 Platform Reality. Enabling the Financial Ecosystem to Transform with Agility.
We are excited to be at Sibos in London, the global home of Finastra.
Visit us on stand W125 and see how our platform strategy is at the forefront of the hyperconnected world. We will be showcasing real-life API examples enabling you to transform with agility. Our open platform approach embraces a wide ecosystem of fintechs, partners and co-innovators. Together, we are leading the way in which applications are written, deployed, monetized and consumed in the world of financial services.
Be more agile, resilient and customer-focused with the broadest and deepest portfolio of financial services software solutions and new self-service models to delight your clients. With FusionFabric.cloud, we are enabling fast and low-risk innovation by opening up our core systems so the entire financial services ecosystem can accelerate innovation, creating value-added services to future-proof your bank.
Eli Rosner, Chief product and technology officer at Finastra
invites you to join us at Sibos
Banking on new platform ecosystems – An open theatre with Eli Rosner
Tuesday 24th September, Open Theatre 1 14:45-15:15
It's loud and clear: banks must adopt an open banking strategy. But it's more than just opening-up your APIs and calling it a day. For success in the open banking economy, banks should look for inspiration in open platform business models which enable asset and data sharing with ecosystem partners, powering the next generation of banking innovation.
Join Finastra's Chief Product & Technology Officer, Eli Rosner who will explore strategies for open banking through platform ecosystem models.
How can Finastra hyperconnect your bank?
A new era of open innovation in payments
In addition to your immediate challenges around regulation and legacy transformation, we will be looking to the near future discussing new business models for payments. No longer is payments regarded as back-office 'plumbing'. Payments has moved decisively and permanently into the front office—and it's now playing a pivotal role in responding to changing customer expectations, demands and behaviors. Discover Fusion Global PAYplus and our growing list of open APIs to support your open banking ambitions. Explore our payments hub and how initiatives such as cloud and payments as a platform can accelerate growth.
Connected and open corporate banking
Open Banking is transforming the corporate banking landscape. Join our industry experts and learn how you can embrace the changing needs and expectations of your customers through open banking and API innovation across transaction banking, lending and payments. Come to our stand and receive the latest research from IDC and Finastra to discover the changing expectations of corporate treasurers and where you need to invest to create new and extended value-added services for corporate clients. Discover the Finastra Connected Corporate Banking platform, leader in the IDC Marketscape for E2E Corporate Banking.
Watch video: The future is connected and open in corporate banking
Shaping the future of trade
Talk to Finastra about our vision in global trade. We are proactively driving change and shaping the future through the World Trade Board and World Trade Symposium and our collaboration with trade associations and regulatory bodies. Discover our trade and supply chain finance platform that is SWIFT 2020 compliant and is future-proofed with a ready ecosystem of partner apps to provide value added capabilities such as intelligent document recognition and business analytics.