The Inevitable Journey to the Cloud in Banking
---
This webinar is available in Archived Webinars.
As the technology leader, CIOs and CTOs will help to guide the direction and future success of their organization. The changing requirements of banking customers and credit union members are creating a paradigm shift from in-branch relationship banking to banking online from any device, often without any initial personal interaction. Understanding and accepting this change and doing your part in aligning your organization's capabilities to support these requirements is imperative to not only growth, but survival in an ever-consolidating financial landscape. There will undoubtedly be objections or challenges on the journey to the cloud, but understanding them in order to address those issues will allow you to tackle them head on.
In this webinar exclusively for tech leaders in community banks and credit unions, hear from industry leaders Microsoft, Cornerstone Advisory, and Finastra.
What We'll Discuss:
Defining the cloud from the IT professional's perspective
Engaging the community bank or credit union CEO/COO in the cloud discussion
The reality of costs, resources, security and speed of the cloud
Mitigation strategies and approaches
Live poll: See where you stand in cloud adaptation compared to industry peers
Speakers: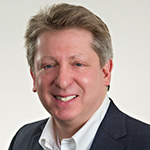 Ron Shevlin
Director of Research, Cornerstone Advisors
Ron Shevlin is the Director of Research at Cornerstone Advisors where he heads the firm's strategic research efforts, including commissioned research, the Insight Vault service, and the Cornerstone Performance Report. A nationally sought-after speaker, Ron is the author of the Amazon best-selling book Smarter Bank, and is the purveyor of fine snark on the Financial Brand's Snarketing column and the Fintech Snark Tank podcast. Ron's prior experience includes research and consulting for Aite Group, Forrester Research, and KPMG. He has an MBA from the University of Texas and a bachelor's degree in economics from SUNY Binghamton.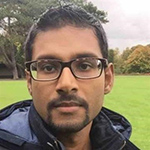 Senthuran Sivananthan
Cloud Solution Architect, Microsoft
Senthuran is an award-winning Cloud Solution Architect (CSA) with more than 12 years of experience as an engineer and architect. He specializes in architecting solutions that span from on-premises to Azure; guiding customers through cloud onboarding; and orchestrating broad technical teams across Azure Engineering, Azure CAT and Solution Architects. Senthuran is a regular speaker at Microsoft events where he shares best practices and customer stories with his worldwide peers and customer technologists. Before joining Microsoft, Senthuran worked with a Microsoft Gold Partner where he helped customers deploy applications to both on-premises and Azure.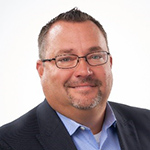 Jamie Donahue
Vice President, Global Cloud Operations, Finastra
As the Global Head Cloud Architecture, Engineering & Delivery Jamie leads the design, delivery and cloud architecture for the Finastra hosting business. Currently, he is undertaking a transformation of 36 brick and mortar datacenters to Azure. Jamie is instrumental in identifying and analyzing the enterprise's business drivers and aligning a cloud strategy to support them. He offers over 20 years of experience and is recognized as an expert in providing strategic cloud transformational business solutions to enterprise-wide technology initiatives specifically in the IaaS, PaaS, and SaaS verticals.
Sponsors: