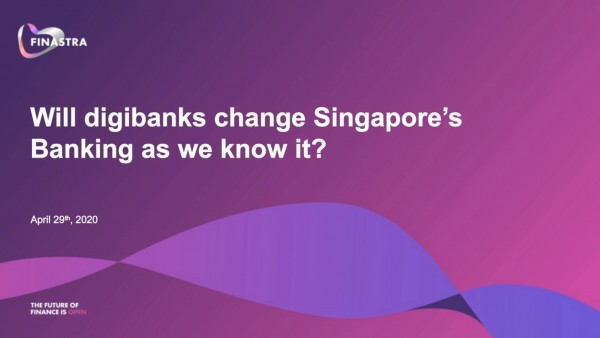 Singapore's digital banking license was undoubtedly one of the most widely discussed topic in 2019 within the fintech circle, with anticipating news of MAS issuing licenses by mid-2020, it is expected that this rave of virtual banking trends will continue. Will digital banks disrupt traditional banking models? How existing banks will need to respond re-evaluating their services and operating models to remain competitive?
Join leading experts from Finastra, Razer Fintech, Matchmove and PwC, on this joint event with Fintech News Singapore to discuss the journey towards virtual banking and digitalization.
Key Topics discussed
Deep diving into Singapore's digibank framework
Analysing the contenders vs the incumbents
Is it the end of banking as we know it?
What will success look like for the digital banks?
How Finastra can help launch a bank of the future in 100 days?
How will digital banks change the way we bank today?
Speakers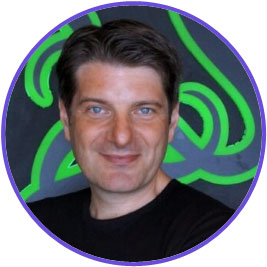 Eduard Fabian
CTO
Razer Fintech
Eduard Fabian is the Chief Technology Officer/VP of Razer Fintech, a subsidiary of Razer
Inc. Razer Fintech is a pioneering fintech player that includes in its suite of products Razer Merchant Services, a leading offline-to-online digital payment network in Southeast Asia as well Razer Pay, a rapidly growing e-wallet targeted at youths and millennials. Eduard is based in Singapore and his initial focus is on special Fintech projects.
Prior to joining Razer, Eduard was the Group Technology Head for United Overseas Bank. During his time in UOB, Eduard played a critical role in leading the design and build of UOB's TMRW digital bank that has been successfully launched in Thailand and to be rolled out in other emerging Southeast Asian markets.
Eduard brings with him over 20 years of global experience in leading technology teams in Asia, Europe and the US. He has spent the last 10 years driving business transformation and innovation in digital banking and insurance.
He started his career in Financial Services with Citibank in Dublin, Ireland, where he helped build the Citi Innovation Lab and launched industry-leading digital banking products for corporates. Eduard moved from Dublin to Singapore to head up Citibank's technology team for transaction banking across 17 Asian markets.
Prior to that, Eduard worked in the software industry, including building one of the first cloud engineering teams in Oracle. Eduard holds a Bachelor of Science degree in Computer Science.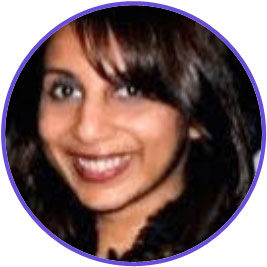 Nisha Paramjothi
Senior Vice President, Investments & Strategy
MatchMove
As the Senior Vice President, Investments & Strategy of MatchMove, Nisha leads the strategic direction of the firm in terms of its M&A, fundraising and investment efforts, as well as strategic business development.
Prior to joining MatchMove, Nisha was a key player in the digital and market expansion journey of CIMB where she spent 12+ years focusing on new market expansion, strategic investments, as well as business transformation initiatives across the region. She has been actively involved in CIMB's expansion strategy, including regional M&A deals and joint ventures.
As part of CIMB's Digital play, she drove the setup of CIMB Fintech, a division that drives innovative disruptive solutions. In her previous capacity, she has built strategic partnerships and led forays into new markets via digital attacker propositions.
Nisha began her career in Corporate Finance with Ernst & Young in London. With her wealth of experience in the fintech and banking industry, Nisha possesses a unique blend of strategic development capabilities, as well as the ability to connect the dots between business insights, technological solutions and market opportunity. Her position at MatchMove combines her knowledge of the finance industry and digital payments space with her deep understanding of the needs of investors.
Nisha holds a Master of Business Administration (MBA) from INSEAD and a degree from the London School of Economics.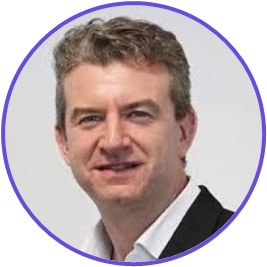 Andrew Taggart
Partner, Financial Services Leader
PwC South East Asia Consulting
Andrew leads PwC's Financial Services Consulting business across South East Asia, based in Singapore. In this role, he is focused on bringing the best of PwC to help financial services clients solve their most pressing business issues. He brings a strategic perspective of the trends shaping the future of financial services including digitization, customer centricity, AI and analytics, automation, Fintech innovation, productivity optimisation, regulation and competition.
Andrew has over 20 years of experience in driving customer focused business and technology transformations. He has worked with leading banks, insurers and wealth managers in Asia, Australia, UK and Europe. His client engagement portfolio includes growth strategy, digital strategy, digital business creation, customer centric operating models, customer segmentation and analytics, productivity optimisation, and CRM implementations.
Andrew is often invited to speak at conferences and to the media on the key trends shaping the future of financial services. Andrew graduated from the University of Wales College of Cardiff in the UK with a BSc(Econ) in Economics and MSc in Computing.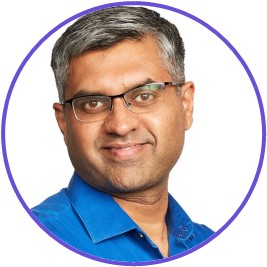 Anand Subbaraman
General Manager, Retail Banking
Finastra
Anand Subbaraman is the General Manager for Retail Banking Solutions at Finastra. In this role he is responsible for product vision, strategy, and delivery of our Core and Digital banking solutions including Essence, Equation, Midas, Phoenix International and Digital Channels. Prior to that, Anand was with Oracle for 19 years, when he worked in a wide variety of roles across product management, engineering and strategy covering applications and technology domains. Anand has also worked as a strategy consultant and at a financial services start-up. Anand has an MBA from IIM, Ahmedabad and a Bachelors in Engineering from NIT Trichy both in India.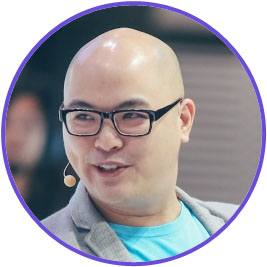 Vincent Fong (Panel Moderator)
Editor
Fintech News Network
Vincent Fong is a keen observer and a community builder in the fintech space. He currently serves as the Chief Editor of Fintech News Malaysia.
Fintech News Malaysia is part of the Fintech News Network, a leading online publication focused on sharing the latest fintech insights and stories from Asia and Europe.
He is also a contributing editor for Fintech News Singapore, Fintech News Switzerland, Fintech News Hong Kong and Fintech News Middle East.
His role as an editor across multiple key markets gives him valuable insights into key trends and movements within the global fintech arena.