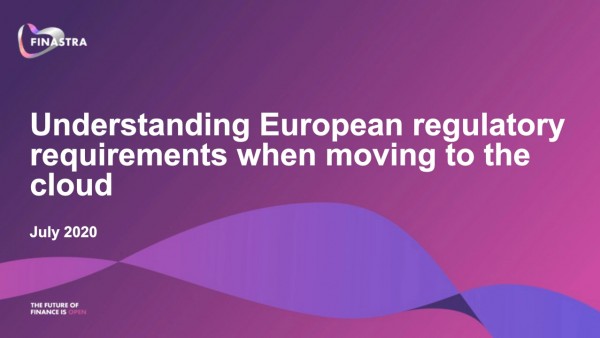 Over the recent years, cloud computing has become seen by many as the key technological enabler for innovation in the financial services space. And especially in the world of payments a powerful catalyst for the creation of innovative new services and solutions.
Financial institutions are no longer asking what is 'cloud' and what can it bring in terms of benefits as these are now all too clear. What they now need to understand is how to make the move from a compliance and regulatory standpoint.
Dealing with third parties, security, and GDPR all are now part of the normal narrative in these dialogues with banks.
Hear from a panel of experts who will explore what this means for the payments industry and provide the insights into how to make the move to the cloud from a compliance and regulatory standpoint. Topics include:
Overview of the EBA guidelines on outsourcing for the Cloud, and what you really need to know.
What to consider from a cyber security perspective, and how the new GDPR rules will impact your customer data
How new initiatives like SWIFT Cloud Connect will enable greater customer connectivity in the cloud