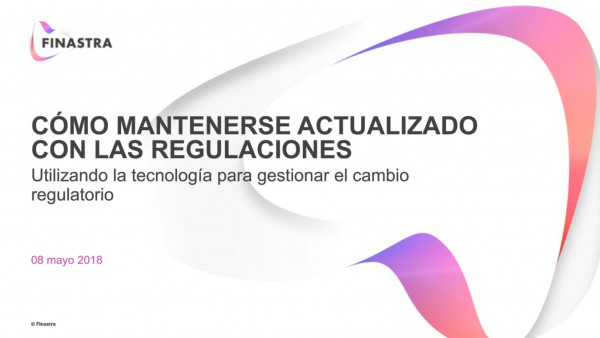 In the last three years, 84% of the treasurers surveyed have experienced greater responsibility for the regulatory compliance of their organizations.
 
Latin American banks face unprecedented challenges while staying up to date with regulatory demands. Technology promises to help banks adapt to the present and the future; however, there are many factors that should be considered.
Hear from a panel of industry players about the challenges and solutions for staying up to date and compliant with the regulations.
Analyze the challenges that banks must overcome to adapt to the rising regulations
Explore the role of technology in mitigating risk and managing regulatory compliance
Speakers
Juvencio Ramirez
Juvencio Ramirez Derivatives Consulting
7 years of experience as a consultant in New York, Brazil, Peru and Mexico and 40 years of experience in the financial system.
Developer of the current regulation of derivatives and other regulations. On-site reviewer for 16 years of banks and brokerage houses, derivatives, FX and money market operators and other processes.
He has studied in Mexico, the United Kingdom, the United States (New York, Chicago, Washington), Switzerland, and Canada covering topics such as International Finance, Finance, Banking Supervision, Risk Management, etc. He was also professor at several universities such as ITESM, Anahuac, etc.
Fernando Saavedra Treviño
Product Director and Consulting, Bajaware
More than 10 years of experience in the financial sector in systems administration and regulation applicable to regulated entities.
Currently, he is focused on the analysis and revision of the regulations applicable to regulated financial institutions in Mexico and Central America and their interpretation for incorporation into Bajaware products.
Jaime Ignacio Sanchez Carrillo
Principal Solution Consultant, Treasury and Capital Markets, Finastra