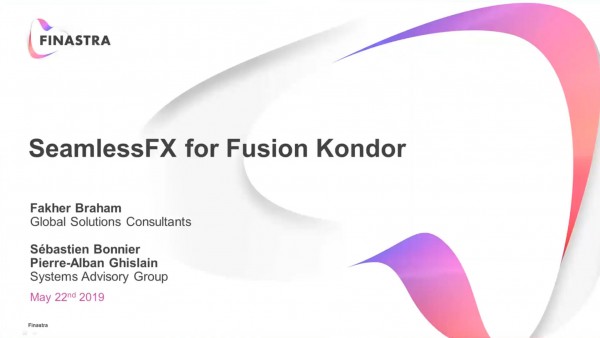 Averaging about USD 5 trillion per day and operating 24 hours a day and 5 days a week, the FX market represents the largest global, Over-the-Counter (OTC) market in the world. SeamlessFX provides you with a new trading service that is fully integrated with Finastra solutions. It aggregates multiple sources of liquidity, including banks liquidity, non- bankable liquidity, Electronic Communication Networks (ECNs), and exchanges.
Watch the recording of the Topic of the Month presentation where you will have the chance to learn about:
the SeamlessFX platform;
the integration with Fusion Kondor.
---
You might also be interested in