Prevailing in an industry forever changed, Part 2: Overnight transformation and the impact on cloud and core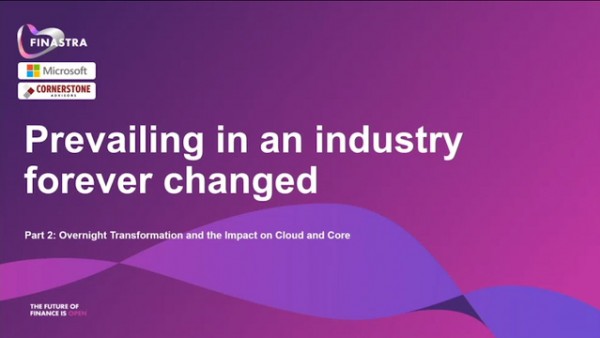 2020 is the year that the cloud became more than just an interesting concept for the future. It became a necessity, especially for banking. The current state of life and economics have validated the move to public clouds, and cost sharing provides the means of support for technology-driven community banks and credit unions.
In this webinar, Microsoft's Tom Feher, Financial Services Banking Director; Cornerstone Advisors' Sam Kilmer, Senior Director; and Finastra's John Weinkowitz, General Manager, Retail Banking talk about what transformation looks like now, and how cloud adaptation of systems has been accelerated. With this change, an understanding of the advantages of the cloud for functioning in the new world is mandatory, and transformation to the cloud, the norm.
---
You might also be interested in