Prevailing in an industry forever changed, Part 1: The new banking nerve center and focus on financial health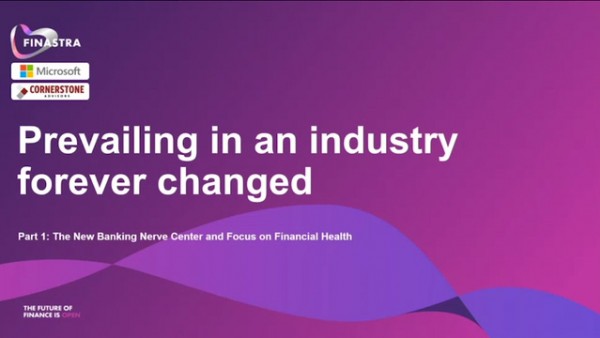 2020 will be remembered as a year when things changed unexpectedly and forced every person and every industry in a new direction. Whereas restaurants and grocery stores have had to adapt to the curbside pick-up model, and the delivery industry was suddenly a lifeline for retailers, the banking industry has been thrown into a new model of service, strategy and operations.
Join us to hear from Microsoft's Tom Feher, Financial Services Banking Director; Cornerstone Advisors' Sam Kilmer, Senior Director; and Finastra's John Weinkowitz, General Manager, Retail Banking as they discuss how COVID-19 has forced a change in the industry, redefined the banking nerve center, and how "financial health" is the way to move forward in servicing account holders.
---
You might also be interested in