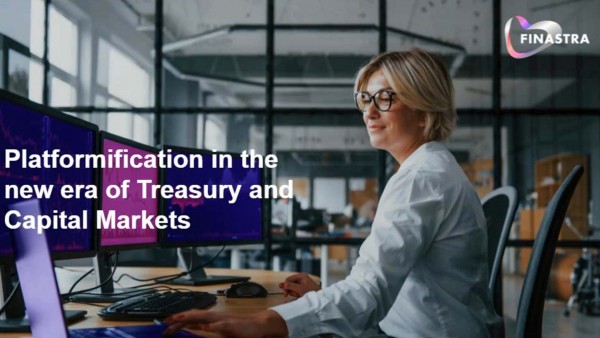 It's loud and clear, banks must embrace an open banking strategy in order to survive the ever-turbulent world that we live in…
… but it's more than just opening up your APIs and calling it a day. For success in the open banking economy, banks need to look for inspiration in open platform models, like Finastra's FusionFabric.cloud, which enables accelerated innovation and data sharing with ecosystem partners, powering the next generation of financial services.
Finastra invites you to watch this on demand webinar and hear from our experts who will explore what Platformification means for Treasury and Capital Markets, and how our open innovation platform can accelerate innovation.
Speakers:
Arnaud Picut, Global Head of Risk Practice - Finastra
Pedro Porfirio, Global Head of Treasury and Capital Markets - Finastra
Nitin Iyer, Senior Principal, Global Solutions Consulting - Finastra