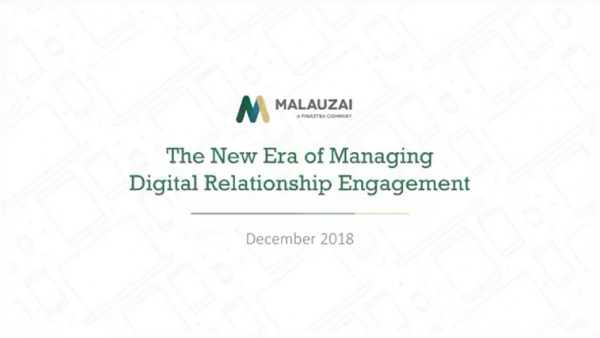 Community banks and credit unions used to lead in customer experience and relationships. However, large financial services providers and non-traditional players have eroded this advantage using technology to provide a more personal experience. So, what is the next move for community financial institutions?
Find out in the webinar playback, Managing Digital Relationship Engagement, presented by Robb Gaynor of Finastra and hosted by BankNews. You'll learn:
How community financial institutions can match the offerings of big players
How employees are an essential part of digital transformation
What to do once digital transformation has been achieved
Speaker
Robb Gaynor, Founder of Malauzai, and Digital Banking Solutions Head, Finastra
In his current role, Robb oversees product development and marketing, ensuring Finastra leads the cutting-edge of mobile innovation. Robb has over 23 years of experience in the financial services industry, having previously served in leadership roles at Union Bank of California, Digital Insight/Intuit, and other large global financial organizations, including Swiss Bank Corp, Charles Schwab and Wells Fargo Bank.
To read more about Managing Digital Relationship Engagement, please see Robb's article in the September issue of BAI Executive Report.
---
You might also be interested in