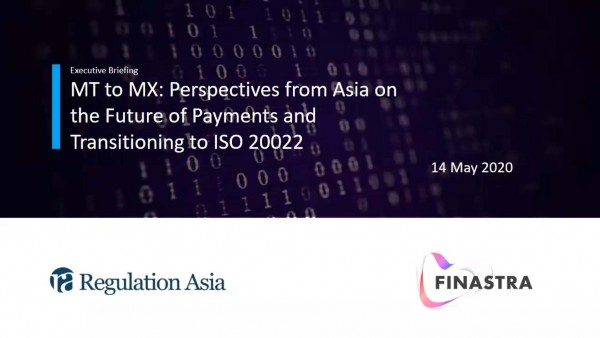 Finastra, in partnership with Infosys and Regulation Asia, hosted a webinar discussion along with Credit Agricole to share insights on the upcoming shift from the legacy FIN MT messaging standard to the data-rich ISO MX standard.
The webinar brought together a panel with over 30 years' experience at the forefront of the payments industry globally.
Delving into the different approaches and deployment models institutions are adopting, operational and integration issues in the transition to ISO20022 were dissected in the not-to-be-missed discussion.
Moderator: Brad Maclean, Co-founder, Regulation Asia
Speakers:
Peter Hoogervorst, Regional Head, Transaction Banking Products, Asia, Crédit Agricole CIB
David Brown, Head of Payments, APAC, Finastra
Vijay Anand, Global Practice Head, Cards and Payments, Infosys