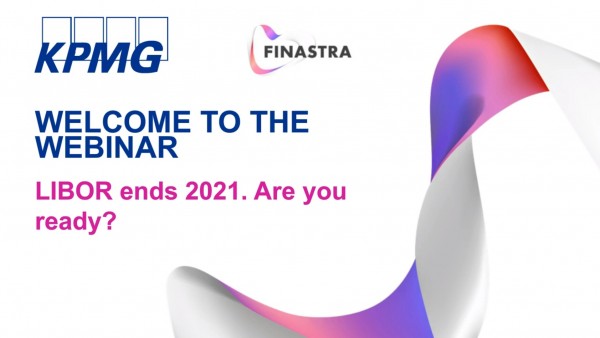 Across global jurisdictions, the financial services industry, working groups, and regulators are focused on efforts to choose and transition to alternative risk-free rates (RFR). In a highly uncertain environment, individual financial institutions must assess and plan for the potential impact of a transition away from LIBOR on their products, infrastructures, and customers. LIBOR is used within a broad range of financial instruments involving trillions in USD worldwide. Financial institutions can expect its decommission to significantly impact most of their functions and businesses.
Firms must take action now to plan for this very significant structural shift. However, with so many of the details of the transition remaining uncertain, including timing and jurisdictional differences, firms will require a flexible cross-functional programme to adapt to changes in the global landscape.
Agenda
Horizon scan – the next 12 months
What key challenges should I be thinking about for Q1 and going into Q2
Risk and implications
Leveraging technology to support the transition
Live Q and A session – "Ask the Expert"
Speakers
James Lewis
KPMG
James co-leads KPMG's IBOR transition initiative in the UK. James is a Director in the firms Risk Management practice and also leads the EMEA Regulatory Insight Centre (RRIC). He has 16 years' experience working with capital market clients on topics including market, liquidity and conduct risk in financial services firms. Over the last 6 years James has worked with clients on an array of conduct engagements including IBOR and benchmark developments, FX conduct risk and the recent implementation of the EU Benchmark regulation.
Christopher Papathanassi
Finastra
As Global solution Lead at Finastra, Christopher Papathanassi leads a team of functional and technical lending specialists whose core function is to help financial institutions understand the value that our solutions bring to their business. With over 14 years' in the industry, he is an experienced commercial lending specialist.
Prior to his current role he worked on the bank side where he held a variety of roles within lending, both on the business and change management side. He holds a Bachelor's Degree in Business Management from Bournemouth University.