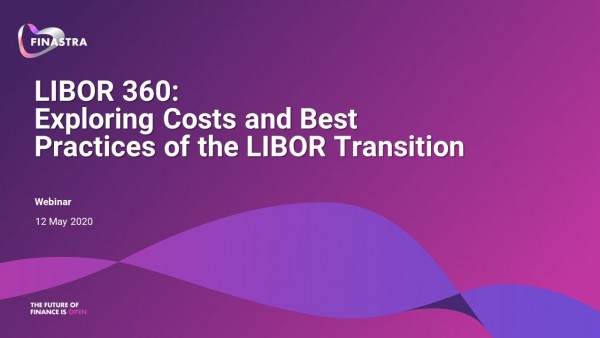 To support your transition from LIBOR, Finastra has organized this webinar to enable you to gain insight into the journey ahead and plan for the transition in the most optimal way.
Hosted by a panel of experts from Federal Home Loan Bank of New York, Opimas and Finastra, the webinar will address Libor from a wide perspective and help you to:
Explore the true costs of LIBOR migration for financial institutions, across different lines of business
Discover frameworks for forming budgets and optimal transition plans
Learn how to deal with financial contracts if LIBOR ceases to be published
Answer questions like: Will hedges break? Is there a P&L impact with resets, billings, booking new trades?
Take the temperature of how the industry is progressing
Speakers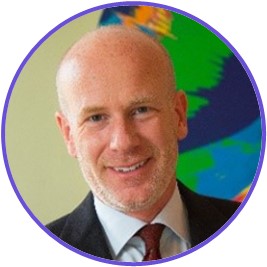 Octavio Marenzi
Founder and CEO
Opimas
Octavio Marenzi has advised many of the largest financial institutions in the world on topics related to their business and technology strategies. Before founding Opimas, he was the founder and CEO of Celent, a firm that he managed for a decade. He oversaw the sale of Celent to Oliver Wyman in 2008 and became a partner and member of the management committee, overseeing some 2,000 consultants across the globe.
Octavio previously worked for Union Bank of Switzerland in Zurich in the asset management and private banking group and began his career in Booz, Allen's financial services group in New York. He received his SB and SM degrees from the Massachusetts Institute of Technology in mechanical engineering.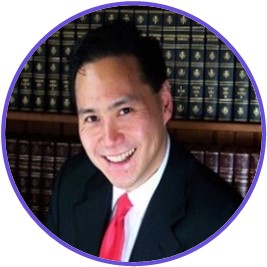 Rei Shinozuka
Director of Capital Markets Research
Federal Home Loan Bank of New York
Prior to FHLBNY, Mr. Shinozuka was an MBS strategist at UBS, winning Institutional Investor awards in 2007 and 2008 for Structured Securities ABS strategy. Before this, he was Director of Fixed Income Quantitative Research at PaineWebber and UBS, creating structuring and analytics technology for the #1-ranked Agency CMO issuer of the early 2000s. He also developed CMO and Mortgage Analytics at Morgan Stanley.
Mr. Shinozuka earned his MBA from the Columbia Graduate School of Business, MS in Computer Science from the Columbia School of Engineering and BA from Columbia College. He is a CFA® charterholder and Financial Risk Manager certified by the Global Association of Risk Professionals.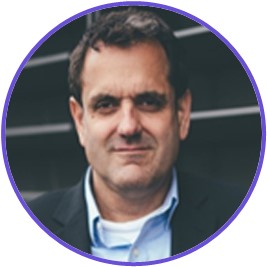 Pedro Porfirio
Global Head of Treasury & Capital Markets
Finastra
Porfirio leads the global field and customer engagement with capital markets customers and prospects. Based in London, Pedro drives the growth of the company's entire capital markets business line spanning treasury, capital markets, and investment management. Pedro joined Finastra from Calypso Technology where he worked as Chief Product Officer, and brings over 25 years' experience in banking and having set up and run sales and trading desks in both London and New York.
Pedro holds an aerospace engineering degree from ITA in Brazil and an MBA from University of Michigan.
---
You might also be interested in