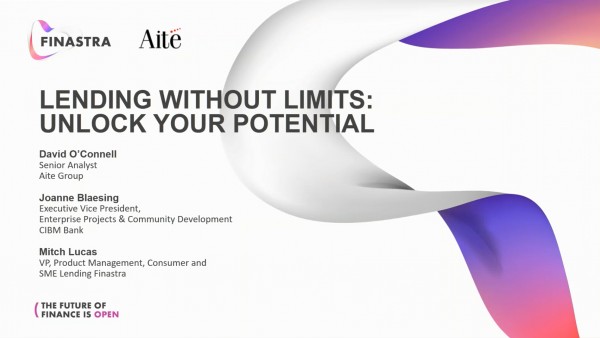 Industry experts explain how you can take lending to the next level in this On-Demand Webinar
Banks can drive an estimated 45 percent improvement in net profit from lending programs by undertaking digital transformation along with a 50 percent improvement in productivity and customer service efficiency. Innovation and automation of lending processes is key for portfolio growth but are you truly embracing this to unlock your full potential?
Watch this On-Demand Webinar now and learn how CIBM bank has embraced technology to grow their loan portfolio.
Our panel provides their insights and unique perspectives on:
How technology is integral to a financial institution's loan portfolio growth strategy
Process improvements for improving the customer experience
How working
Included in this panel discussion is Joanne Blaesing, EVP at CIBM, David O'Connell, Aite senior analyst, and Mitch Lucas, VP of product management, consumer and SME lending at Finastra.
---
You might also be interested in