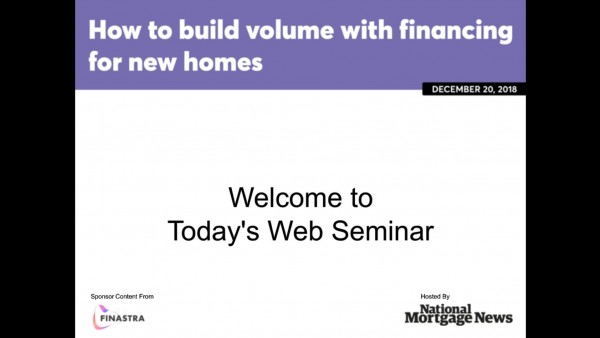 Watch this informative webinar presented by the experts at National Mortgage News and sponsored by Finastra.
Mortgage lenders looking to make up for lost volume in today's tight housing market are warming up to helping finance new home construction. Products like bridge loans and single-close mortgages help homebuyers close the gap when moving into a brand new house. There also are new opportunities for lenders to serve homebuilders by providing construction financing.
In this webinar, we will explore how lenders can use construction lending to improve their production numbers and generate a better return on investment.