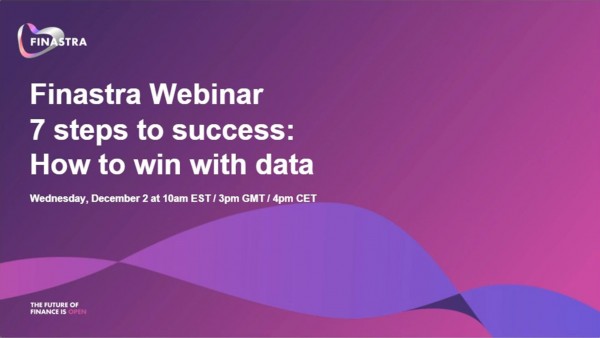 Data holds the key to deepen understanding of customers and the business, to finding new ways to interact with and solve customer problems, and to delivering innovation. How can innovators work with partners to overcome a data divide that often prevents great ideas from being matched with gaps in the market?
Following the findings of our latest research - 7 keys to winning with data - join our panel of fintechs and financial institutions to explore the practicalities of building a winning data strategy that connects the organisation and gives incumbents and innovators the power to unlock the full potential of digital innovation.
Finastra invites you to watch an on demand webinar around how best to package data to maximise the potential of digital innovation. Explore how a data ecosystem, actionable insights, and connected experiences make your financial institution ready for the future.