APIs delivering a new standard of customer service
The topic of open APIs has never been more relevant – particularly for financial services. Corporate treasurers are not only adopting open banking platforms, but they are now seeking innovative solutions to drive their business forward.
In partnership with Accenture, across two industry surveys, spanning over 1,000 treasurers, located across several continents; the findings explore APIs in the corporate banking context, what business models are available and what corporate banks should do next.
---
The findings of the two surveys delve into the drivers and business models that are molding the new ecosystem landscape: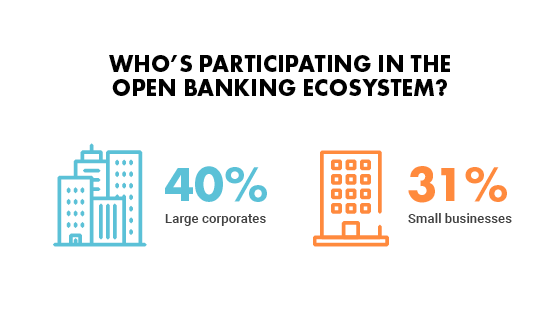 A number of businesses are already engaging in open banking platforms
The Accenture Open Banking Businesses Survey 2018 identified that of the 660 commercial bank customers surveyed, 40% of large corporates and 31% of SMEs stated they were already using open banking platforms.
---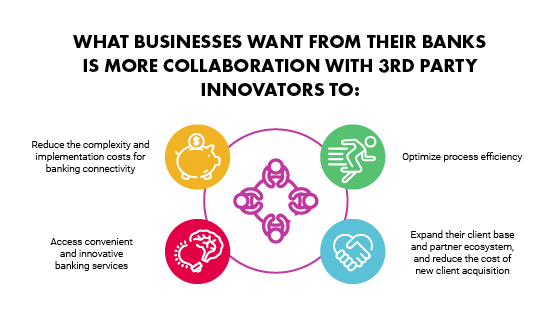 Businesses are seeking more collaboration between banks and fintechs
This is a clear sign to banks that they have reached a critical window of opportunity to roll out open banking and API innovation. Corporates are ready for this change. They want their banks to collaborate with third-party providers, driving innovation so that they can leverage best-of-breed solutions from the ecosystem.
---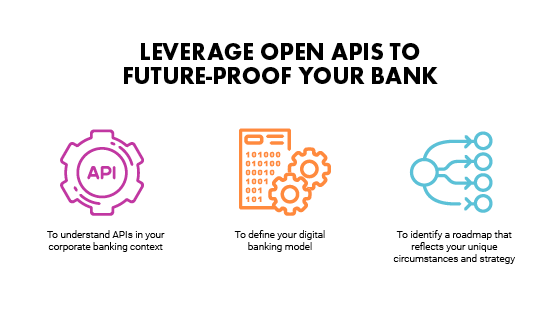 What corporate banks should do now
Open banking is here to stay and going global, thanks to both individual banks' initiatives and to regulation. It's essential that banks retain their hold on the marketplace by identifying and developing solutions around those areas where the threat is low or where the bank is dominant.
Explore the full findings in the Corporate banking APIs - open for business white paper.
---
---
How should corporate banks navigate this new open landscape?
The open journey: Evaluate. Define. Identify.
With 35% of treasurers already participating in open banking ecosystem platforms, and a further 42% planning to do so within twelve months. It is a clear sign to banks that they are reaching a critical window of opportunity to roll out open banking and API innovation.
Our white paper explores new business models, challenges, accelerators and what corporate banks should do today, to best future-proof for tomorrow.
Future Roadmaps to Open Corporate Banking
Surveying 1,000 treasurers located across several continents, the findings from two recent industry reports clearly indicate that not only are corporate treasurers already on their open banking journey, but that financial institutions need to evaluate the role they want to play in the future digital ecosystem.
Click below for our on-demand webinar where experts will deep dive into the intricacies of the journey to digitalization and share the key factors they consider crucial for those seeking to be an innovator in the financial services space.
Treasury Ecosystems – Opening today for tomorrow
The IDC Global Corporate Treasury Survey 2019, in partnership with Finastra, uncovers the current and future state of treasury ecosystems, proposing various roadmaps for banks to stay ahead of the curve.
Are you evolving today for the digital corporate treasury ecosystems of tomorrow?
Corporate Banking Market Scape – Beyond 2020
Together with Accenture, we explore the latest developments within the landscape of corporate banking; including the competitor market structure, roadmaps and their benefits and some best practices in API use cases in the industry.
Are you aligning your business goals to your clients needs in 2020 and the future?