Unlocking payment innovation with ecosystem partners
Hear from Accenture and Capgemini as they discuss the power of partnerships for payment innovation.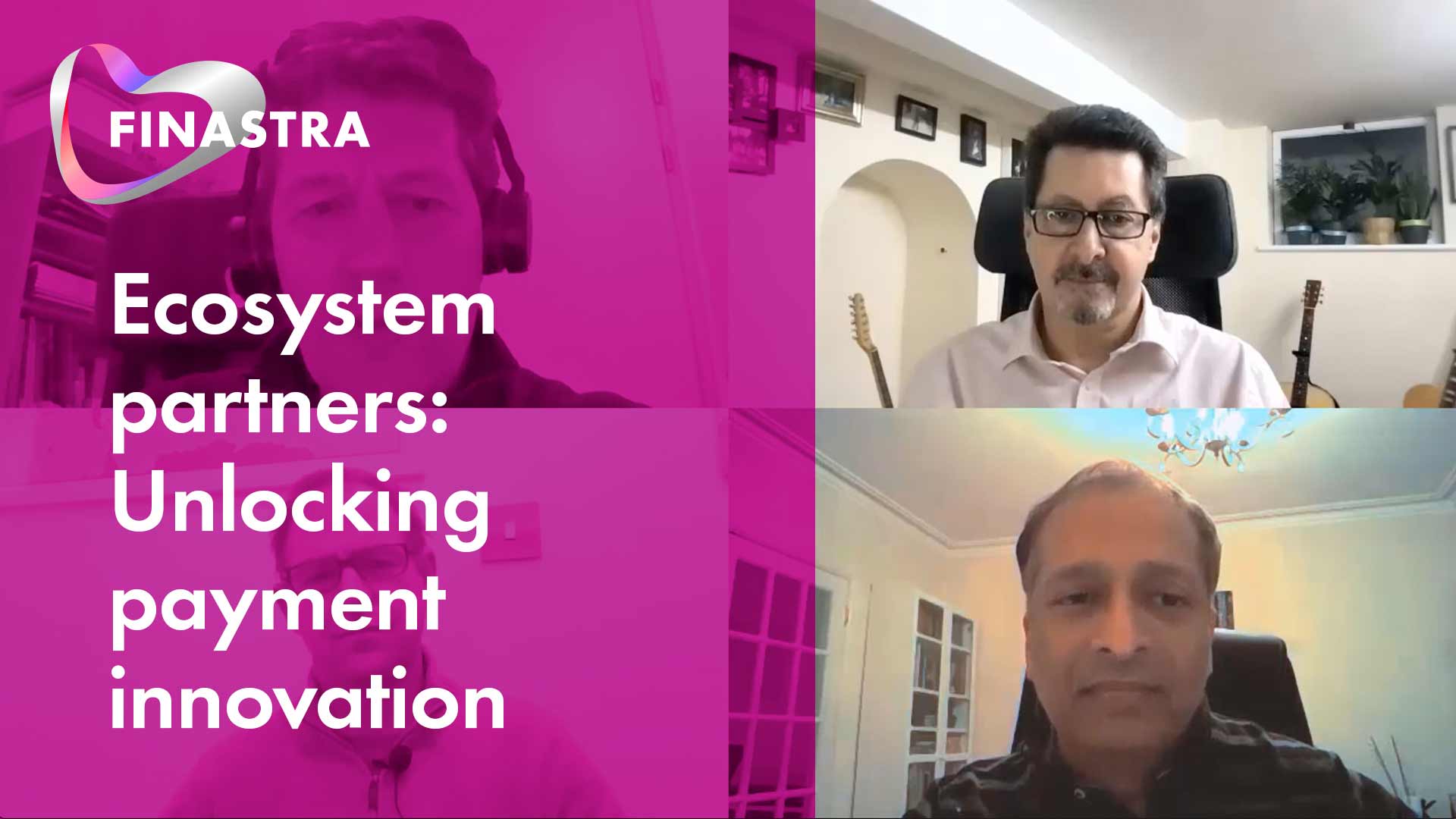 Discover where the ecosystem is heading for banks, and how ensuring the right partnerships are key to success
In this highlight video we hear from Sulabh Agarwal, Accenture and Jeroen Holscher, Capgemini as they discuss how do established financial institutions evolve and make progress in 2021? On the face of it, the odds are stacked against them. Alongside the need to address continued challenges such as an ever-growing regulatory agenda, low interest rates, loan impairments, fast-changing technology and cybersecurity, firms now face existential questions too: What is their role in their customers' lives and how do they stay relevant to them? How do they take their monolithic and complex legacy architectures and transform them at pace, so they can attract and retain a new generation of digital-savvy customers?
Discover how leveraging your partners and building a bigger ecosystem rather than a bigger bank is key to success in payment modernization. Read our full report here.
Get in touch
We are here to help your business reach its goals
Contact us