Author(s)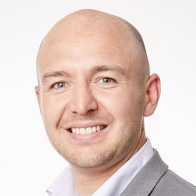 Mike Walker
Head of Sales Enablement, Corporate Banking and Payments, Finastra
As Global Head of Sales Enablement for Corporate Banking and Payments, Mike is responsible for go-to-market strategy and content across Cash Management, Trade and Supply Chain Finance, Complex Lending and Payments. Working with the Sales and Product Management organizations, Mike is accountable for defining target markets and ensuring roadmaps accurately reflect the needs of the customer. He is the Finastra Lead for the DigiTrade working group with the World Trade Board. Mike holds a Master's degree in Systems Engineering from Loughborough University, and spent five years at Barclays in various roles across corporate banking prior to joining Finastra in 2016.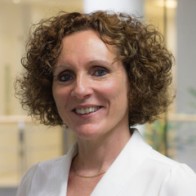 Dr. Rebecca Harding
CEO, Coriolis Technologies
Dr. Rebecca Harding is an independent economist specializing in trade and trade finance and is CEO of Coriolis Technologies, providing TradeTech to the trade finance and banking sectors. She is the co-author of the acclaimed "The Weaponization of Trade: The Great Unbalancing of Policy and Economics." She frequently appears on The Ian King Show, Sky News, BBC World and BBC Radio 5 live, Newsnight and Radio 4. She is frequently cited in the Broadsheet press, including recent articles in the Financial Times, Telegraph and CityAM. She advises the Council of the Society of Professional Economists and until February 2017 was the Chief Economist of the British Bankers' Association. Her senior roles in business and academic institutions include Founder and CEO of Delta Economics, CEO of Equant Analytics, Senior Fellow at London Business School, Global CEO of the Global Entrepreneurship Monitor, Head of Corporate Research at Deloitte, Chief Economist at the Work Foundation, Senior Lecturer at the Science Policy Research Unit and currently a Fellow at Offenburg Institute for Trade and Innovation. She was a Specialist Advisor to the Treasury Select Committee and Chief Economic Advisor to the All Party Parliamentary Group on Entrepreneurship.
---
You might also be interested in