The year ahead: Trends 2020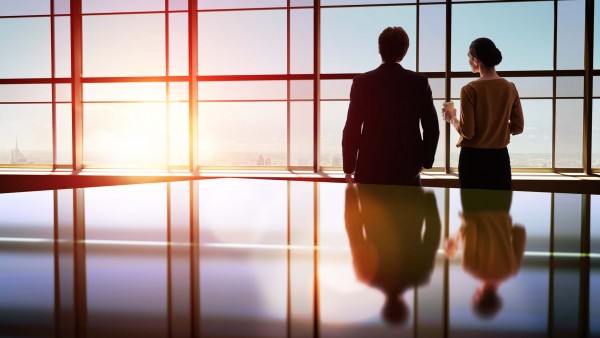 This year, far from plateauing, the global banking sector has witnessed more widespread disruption. As fintechs make bold moves into areas of financial services previously untouched, such as SME banking, lending and supply chain finance, and tech players escalate the threat potential, banks have faced some fundamental questions about their relevance in the new digital world. Some financial institutions have embraced the move, expanding their digital services through collaboration and re-emerging as technology companies; others have struggled to move beyond optimization into transformation. Meanwhile, challenger banks have been shape-shifting to segue into profitability, forming global alliances or embracing platform models. The proliferation of cloud infrastructures and emergent technologies within the new financial services ecosystems has accentuated the need for an expanded remit of regulation; of cloud service providers, single points of failure within the financial services system, and AI and data. Thus, our three key trends for 2020 are collaboration, regulation, and a potential turning point for challenger banks.
1.   An acceleration towards Open Finance and collaboration
Legacy banks have faced a series of wake up calls; Gartner's continued warning of 80% obsolescence by 2030 and, more recently, McKinsey's banking casualty forecast of 60%. Meanwhile, fintechs are creating and capitalizing on new markets; targeting the underbanked or creating new payment infrastructures, and tech companies continue to entice money beyond traditional banking rails. Both are creating better experiences and displacing traditional banks by providing easier, cheaper access to convenient, connected products and services, underpinned by the infrastructure to scale – driving many legacy banks to focus on a more collaborative model.
This move is wise. 30% of global revenues are anticipated to stem from ecosystems by 2025 as the line between technology and financial services blurs. Open collaboration, driven by forensic attention to the customer experience, is creating relationships that transcend traditional financial services – in turn creating new sources of growth and revenue, and new relevance for banks. The platform movement enables strategic choices; to act as aggregators of financial services by collaborating with fintechs, to become a 'source of trust' of fundamental services and data, or to actively build, innovate and monetize products, benefiting the ecosystem and forging new revenue streams.
Furthermore, the potential of collaboration to solve global issues; serving the unbanked and underbanked, or connecting parties, data and technologies to provide smart contracts for microfinance, for example, is creating opportunities to benefit both banks and society; purpose is inextricably linked to profit.
As the move progresses, we are also seeing the role of the developer play a more crucial part in the future of the bank, as agile innovation and open platforms underpin rapid innovation cycles for long-term sustainability.
2.   A deeper insight of the benefits of cloud, data and emerging technologies such as AI, in part due to increasing regulation in these areas
Emerging technologies are not without their obstacles, even for digital-native organizations. Bias in credit decisioning continues to come to light, and its mitigation and calls for explainability continue to dominate the research world as well as the industrial and regulatory spheres. In the race for data-driven insight and predictive capabilities, all organizations using AI are facing increasing scrutiny over their practices, models and ethical usage.
Explaining AI decision making, particularly in complex, opaque models using ensemble learning, random forests or deep neural networks, is far more complicated than the relatively simpler algorithms that use decision trees or Bayesian networks. Thus, we're seeing banks partnering with certified AI providers to help them digest and utilize the vast amounts of data they hold, in a way that governs the entire process. Governance can mitigate bias during the building and testing stages, can attest to the provenance of unbiased data, and protect against bias being perpetuated as the models evolve.
Similarly, regulation of the digital ecosystem will feature heavily in the new year, in order to identify hotspots of over-reliance on single fintechs and cloud providers and protect against service outages. Notwithstanding the fact that many outages have been attributed to the forced migration of legacy systems and tight deadlines that truncate testing times, cloud providers are facing scrutiny, although one may argue that the oligopoly of cloud services providers offers far greater security than a multitude of smaller providers that have neither the extensive geographical footprint nor the budget for resilience. Multi-cloud networks, whilst an option, are 'gold-plated', and switching between two cloud infrastructure providers in the event of disruption not quite as simplistic as regulators may believe.
Harnessing the computational power of the cloud, however, will continue to add dividends. As the application of multiple emerging technologies such as blockchain, AI and quantum computing to cross-functional purposes, such as underwriting and reinsurance, enterprise-wide risk and end-to-end settlements grows, the industry will see new value.
One thing is certain; we will see the continued growth of cloud and technology adoption drive significant opportunities in RegTech, expanding beyond point solutions into more diverse regulatory and compliance requirements.
3.   An inflection point for digital challengers, enhanced through new collaborations
This year will mark an important chapter for digital challengers, as they face profitability challenges and the escalating threat of technology players. Convenience appears to trump all; 50% of consumers anticipate using technology giants for financial services within the next three years, and initiatives such as doorstep payments by Amazon Pay's Cashload and Uber Money's driver benefits continue to move money away from deposit accounts, for both legacy banks and challengers alike.
Exacerbating the competitive challenges is the paradox of regulatory 'mobilization' to stimulate competition. This gives way to the mounting call for standardized regulation across the entire ecosystem, particularly the use of cloud and emerging technologies.
Yet, despite typically one-sided balance sheets, and inexperience of volatile or downturned economies, partnerships or new models such as banking-as-a-service could provide the critical inflection point for challengers to move into profitability. With an ultra-low cost base, attributable to low infrastructure overheads, automated back-end operations and frictionless onboarding, profitability must come from products and services. And, with half of consumers expecting their financial providers to offer products and services that address their needs beyond traditional financial services, greater collaboration with other fintechs could fortify this connection to the customer, propelling challengers from second place to the primary account provider.