Open banking starts with an open mindset for financial institutions of all sizes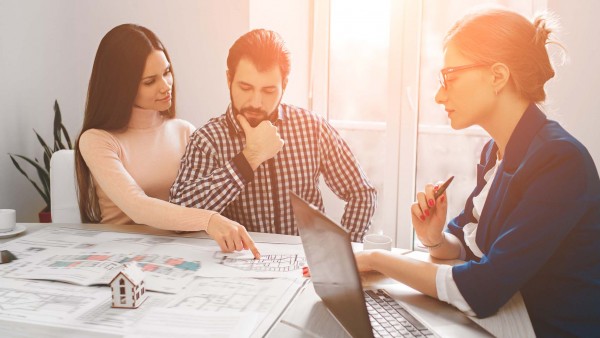 Visionary musician and composer Frank Zappa has been credited with saying, "A mind is like a parachute. It doesn't work if it is not open." This observation also rings true when it comes to driving innovation in financial services for large institutions, community banks and credit unions alike.
The financial sector is undergoing a tech-driven transformational shift, and it's no secret that banks and credit unions must innovate to survive. Competing in a digital marketplace demands more than just infrastructure upgrades -- it requires an overhaul of organizational culture. The way I see it, banks and credit unions that are considering embracing an open banking model must also have an open mindset that facilitates innovation.
But what does it mean to have an open mindset? For legacy financial services providers, it comes down to committing to an openness to several key shifts:
Open To New Ideas And Risk-Taking
Silicon Valley has adopted a "fail fast and move on quickly" mentality. Consider the "failed experiments" of Google Glass and the Amazon Fire phone. In both cases, a tech company bet big on an innovative new product that proved to be a commercial flop. Yet despite these high-profile, expensive failures, Google and Amazon have remained two of the tech world's most disruptive juggernauts. Not only are both companies open to risk-taking, but they embrace the spirit of experimentation, and I believe that's because they understand that the silver lining of failure is a valuable lesson learned -- and they know from experience that some ambitious experiments will ultimately pay off big.
In order to thrive in a multi-provider ecosystem, traditionally risk-averse banks and credit unions need to take a healthy dose of the tech industry's medicine: fearless experimentation. They must also become more agile in response to customer needs and competitor activity. In order to move forward at speed, leaders should encourage their teams to take risks and experiment. For some legacy institutions, this entails a significant cultural shift.
Open To A Diverse And Inclusive Workforce
A truly innovative culture requires diversity. The more varied the perspectives and experiences in an organization, the more potential there is for creativity and new ideas. A diverse talent pool includes different genders, cultures, skin colors, sexual orientations and social backgrounds.
Historically, diversity has not been a hallmark of the financial sector, but I see this changing, albeit slowly. A 2017 report by the U.S. Government Accountability Office (GAO) determined that, between 2007 and 2015, overall management representation in the financial services industry increased marginally for minorities (by about 4%) and remained unchanged for women. But women represented nearly half (48%) of first- and mid-level managers in the financial services sector during that same time frame, compared to 37% and 38% of first- and mid-level managers in professional services and the overall private sector, respectively.
Organizations looking to increase diversity and spur innovation must be open to hiring individuals from all kinds of backgrounds. From recruiting new talent from a broader array of universities and colleges to assessing the demographic data of their workforces and holding management accountable for achieving diversity goals, banks and credit unions need to make a commitment to diversity in order to drive innovation.
Open To Collaboration, Technology And An Agile Development Environment
Based on my work with a fintech company, I don't see the fintech boom showing any signs of slowing. I find there are often three drivers for banks and credit unions to adopt open technology platforms: 1) the need to stay relevant to new and existing customers; 2) the need to compete in a global marketplace; and 3) the need to keep up with digital offerings from neo-banks and emerging fintechs.
Community banks and credit unions may have an advantage, as their smaller size means they're more likely to be nimble than a massive incumbent institution. But no matter how big or small the organization, staying relevant is critical. To fully leverage open banking, community banks must prioritize collaboration, technology and agile development to innovate around the core of their existing technology and integrate new products in an easier, faster and more cost-effective way.
Banks that fail to keep pace with more nimble disruptors may be eclipsed by frictionless experiences and slick user interfaces. The open banking opportunity is there for the taking -- but only for those who are open-minded enough to make the leap.
Original article appeared on Forbes.