The New Realities of Mortgage Lending: As the consumer changes, tech helps lenders keep up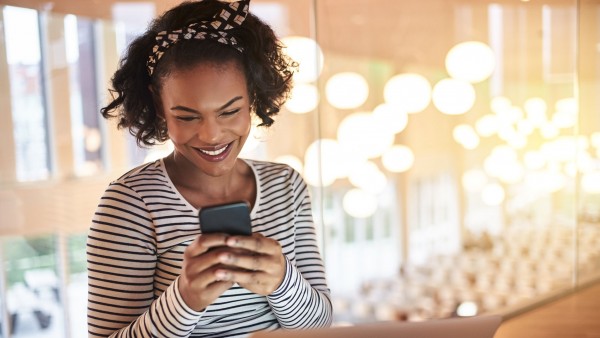 On day two of ICBA's annual conference in Nashville, Tennessee Finastra hosted a panel titled, "It's a Purchase Market: How to Attract Buyers and Referrals". Finastra's Dan Putney, Managing Director for the Northeast region, Eric Schaub, Senior Vice President, Mortgage at Bank Midwest and David Lykken, one of the top mortgage industry consultants whose podcast, Lykken on Lending has over half a million listeners, sat down to discuss how technology is transforming the lending experience that financial institutions offer their customers.
As someone who has gone through this slow and painful process myself, I was excited to hear about how things could be improved. And I am excited to hear that the process is in fact changing for the better. Trends from the referral path between mortgage lenders and realtors is changing the market from a process cycle-standpoint, and social media is lenders' brand awareness.
My key takeaway is that technology is accelerating the loan process as well as the customer experience. In the end, it is all about execution.
Flip the Script: The panelists discussed how in the past it was common to find a home you wanted to purchase with a relator, and then ask for a referral to a mortgage banker to secure your loan. Today, they said, consumers are increasingly first searching for a mortgage and then asking their lenders to refer them to a realtor. This presents a great opportunity for lenders to develop or deepen relationships with realtors and have the realtors start to refer business back to the mortgage lender, driving more equitable partnerships.
Live and Die by the Customer Experience:  Thanks to social media, there is an accelerated impact on brand awareness and reputation by way of Facebook, Twitter, Instagram, Pinterest and LinkedIn. These platforms can drive or hinder a mortgage lender's growth. Those that embrace using technology to enhance the customer experience and drive process efficiencies are benefiting from social media. Those that don't are finding challenges in competing for business and staying relevant. When someone has a great experience with a lender, they are likely to tell others about it. Of course, people are even more likely to share negative views, often driven by a poor customer experience.
Execution, Execution, Execution: Just as location is key in real estate, execution is key for implementing a successful online customer experience, using technology for digital enablement. A poorly executed online application or similar customer experience can create frustration that ends up costing the lender more loan origination business in the end. Don't select a technology and try to make it fit antiquated processes like a round peg in a square hole. Rather take the time to properly evaluate how internal processes work today against how they should work. David Lykken estimates that "every lender should aim to have their internal process support a total mortgage loan cycle of no more than 22 days from application to loan funding a standard target to effectively compete in today's market."
A well-executed online experience, seamlessly integrated between front-end tools and back-end processes and coupled with relevant client education, provides a total experience for borrowers that differentiates an institution's value proposition Technology can help streamline the loan process by minimizing turn-times, hand-offs, manual data entry and duplicate entry. Combined with automated workflows, a lender can deliver a better customer experience and grow its mortgage portfolio.
These new realities in mortgage lending can be applied just as easily to other areas of lending. In my experience, financial institutions must always continue to review their internal processes and procedures and explore ways to make improvements. Technology can be the driver for customer satisfaction.