Leading financial technology company, Finastra, opens Nottingham office
New space sees global company invest in the East Midlands – a strong hub for local talent
Nottingham, UK – August 6, 2021 – Finastra, a leading global financial technology company, yesterday opened its new office space in Nottingham, UK, with a ribbon-cutting ceremony. The office is a Center of Excellence for the business, which has 9,000+ employees worldwide, and will function as a collaboration hub for 50 local employees, a number that is expected to grow over the next few years.
Sharon Doherty, Chief People and Places Officer at Finastra said, "As a global business, we are excited to make this investment into the East Midlands, as our footprint continues to grow. We were keen to build a new home for us in this region that optimizes technology and collaboration opportunities in the workplace. The office is designed in line with our Open Working ethos, which we believe empowers our teams as the world adjusts to the fundamental cultural shift that is hybrid working, brought about by the pandemic."
Finastra delivers vitally important technology to financial institutions of all sizes across the globe, including 90 of the world's top 100 banks. The Finastra Nottingham office is now based near the station, having moved across the city to take advantage of the strong transport links. The business hopes to tap into the local talent pool and universities across the wider region too. The 9,000 square feet of real estate is designed to offer autonomy over where, when and how employees deliver their roles, as part of Finastra's Open Working ethos which champions a better balance of work-life integration.
The office functions as a collaboration hub, optimised around today's cultural shift towards hybrid working models. This means fewer individual desks, and redesigned workspaces for employee meetings and engagement such as stand-up meeting spaces, scrum areas and technology that supports everyone whether they are in the physical office or dialling in to collaborate. The development of cross-functional spaces and 'neighbourhoods' provides increased collaboration and knowledge exchange and maximizes opportunities for in person and mixed presence collaboration.
Dave Trimble, Lord Mayor, Merlita Bryan, Sheriff of Nottingham, and officers from the Nottingham City Council were in attendance.
The Nottingham office will continue its work with local charities and the City Council from its new base. This includes the Hour of Code program which supports children to learn how to code and opens their eyes to the possibility of careers in technology.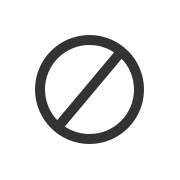 For further information please contact:
Caroline Duff
Global Head of PR
T: +44 (0)7917 613586
E: caroline.duff@finastra.com
finastra.com
About Finastra
Finastra is building an open platform that accelerates collaboration and innovation in financial services, creating better experiences for people, businesses and communities. Supported by the broadest and deepest portfolio of financial services software, Finastra delivers this vitally important technology to financial institutions of all sizes across the globe, including 90 of the world's top 100 banks. Our open architecture approach brings together a number of partners and innovators. Together we are leading the way in which applications are written, deployed and consumed in financial services to evolve with the changing needs of customers. Learn more at finastra.com.
Corporate headquarters
4 Kingdom Street
Paddington
London W2 6BD
United Kingdom
T: +44 20 3320 5000