The Strategic Treasury - 54% of banks want to transform their treasury system to meet future market demands [Spanish]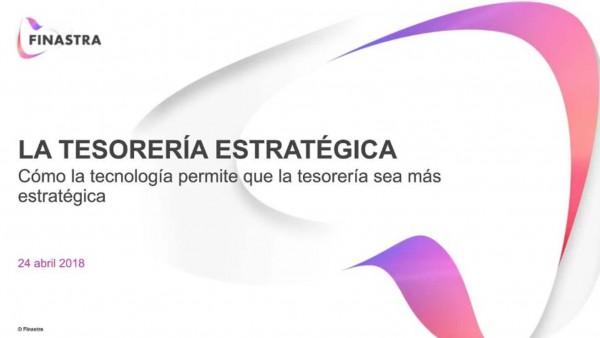 While Latin American banks focus on improving the return on capital and on meeting the new regulatory demands, the Treasury operation sits at the center of all banking operations. In this crucial role, the Treasury must take advantage of liquidity, centrally manage resources, control and enhance the balance sheet, and manage risk in order to optimize profitability. Participate with us in a 30-minute panel that will discuss how bank treasurers address these challenges and transition to a more strategic treasury.
Explore the options of a more efficient capital framework.
Analyze the importance of the prices of funds transfers.
See where the future of the treasury is heading.
Speakers
Fabio Perea
Senior Manager Business Operations/Projects, GBM Operations
Scotiabank Colombia
Rafael Sainz
Managing Director
tcmpartners
Alvaro Muñoz
Market & Treasury Manager
KPMG
Jaime Ignacio Sanchez Carrillo
Principal Solution Consultant, Treasury and Capital Markets
Finastra