State of the (Credit) Union, Part #4 - The Millennial Shift: Onboarding The Next Generation of Employees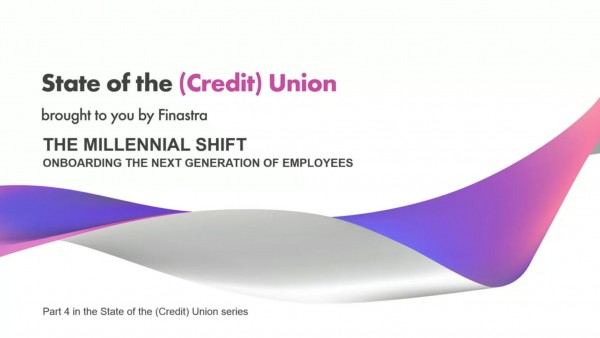 Credit unions are at the pulse of America, and day-to-day business comes with many responsibilities, challenges, and opportunities. State of the (Credit) Union is a series of round table discussions led by credit union leaders, for credit union leaders, and hosted by Finastra. Each session covers one topic that allows you and your team to hear from peers about the latest trends in the industry. You will walk away with ideas, insights, and perhaps even new acquaintances to learn from and work with.
The new generation of workers are a complex mix of tech-savviness and social responsibility. Having new technology is not only good for business, but can attract younger, educated workers that ultimately are tomorrow's leaders. What can you do now to modernize, begin marketing your business to millennial workers, and change the culture of the credit union?
---
You might also be interested in