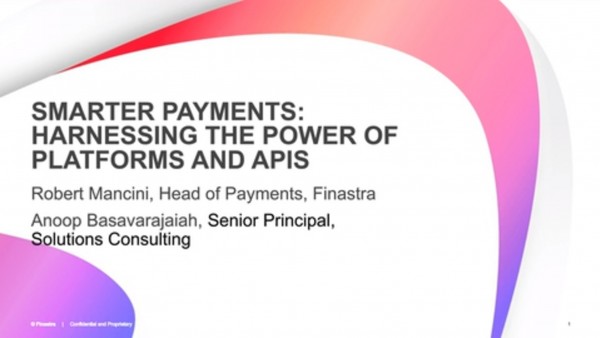 The era of smart payments is upon us, changing the payments industry landscape forever. The impacts all around us—ranging from real-time payments services, to higher automation driven by ISO 20022 adoption, to the rise of API-enabled Open Banking. A key building block of this new world of payments is Platform-as-a-Service (PaaS).
But where will the smart payments story take us next? How can market participants realize the full potential? And what are the best options for PaaS and open access?
Hear from Robert Mancini, Head of Payments, Finastra as he discusses the latest industry developments and explores how open APIs drive innovation
Learn how Fusion Open Access fits into banks' payments processes and infrastructure
Experience a demo of Fusion Global PayPlus APIs in action—and see just how easy they are to create and apply
Author(s)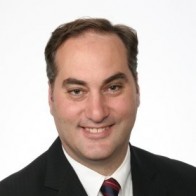 Robert Mancini
Head of Payments, Americas, Finastra
Robert is a prominent senior executive with more than 20 years of experience in financial services with a diverse background in global banking, leading technology firms, and international research and consulting firms. He has worked in a senior capacity across diverse roles at four global banks and most recently was head of financial services, commercial banking for a $20 billion US bank.
Robert has also been instrumental in developing payment and cash management roadmaps for Global Banks, and has played an integral role in helping banks shape their transformational journeys around corporate banking with a focus on payments and open banking.
Since joining Finastra he has worked with financial institutions to develop strategies to improve operational efficiency, enhance the client experience and future-proofing bank investment with modern solutions.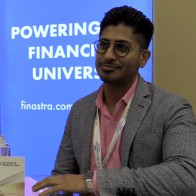 Anoop Basavarajaiah
Senior Principal, Solutions Consulting
Anoop has 13+ years of experience in the global banking field. Anoop has been at Finastra for 7+ years and is involved in payment modernization globally, which includes the introduction of Real time in Sweden, Singapore, Europe and now in US. Anoop plays a major role in helping banks in modernizing their payment eco system which includes ISO20022.
---
You might also be interested in