Planning for the unpredictable - how Machine Learning, AI, and Funds Transfer Pricing can steer banks into the light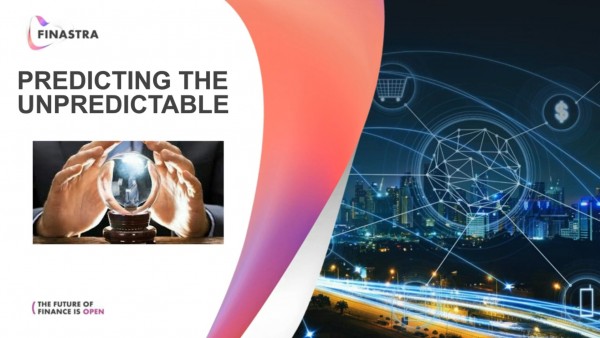 As the global health crisis continues to unfold, financial institutions and technology partners are in a unique position to help provide pathways forward for economic stabilization and subsequent growth.
To achieve these goals and confidently lend capital in an operating environment of unprecedented uncertainty, banks need a complete understanding of their risk position, cash flow, and profitability. The looming challenge is that COVID19 is a black swan event and using historical data and tools to assess risk, stress-test, and forecast won't provide an accurate, real-time picture.
Join Finastra, Straterix and the University of Leeds for a webcast and Q&A on how organizations can enhance their ability to mitigate risk, optimize the balance sheet, and identify new lending opportunities.
Topics:
Machine learning-based data simulations
Predictive forecasting via Artificial Intelligence
Funds Transfer Pricing
Loan optimization modeling
Speakers:
Arnaud Picut, Global Head of Risk Practice, Finastra
Dr Leonid Bogachev, University of Leeds
Alla Gil, Founder and CEO, Straterix
Vincent Ferret, Principal Solutions Consultant, Finastra