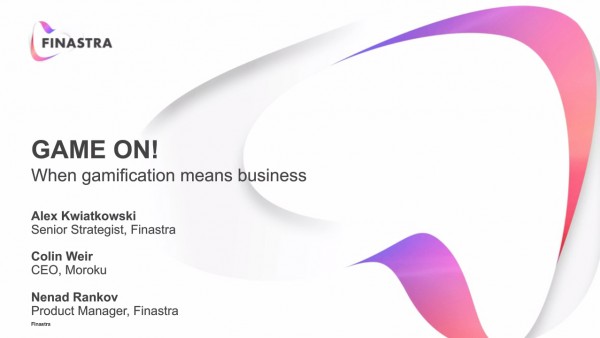 By 2021, 3bn customers will be accessing retail banking via digital channels. By 2025, 75% of the global workforce will be those from the millennial generation. And an average 21-year-old is likely to have dedicated 10,000 hours of their life to gaming.
Banks need to engage with those clients and prospects for whom gaming is an integral part of daily life. This necessitates the provision of services in line with their digital lifestyle and a desire for fairness, transparency, and fun, backed-up by clear and consistent rules. The provision of suitable incentives is an imperative, but reward-driven banking services is not child's play. Big prizes will be won – by both customers and financial firms – for those who get it right.
During this webinar you'll discover how Finastra has integrated Moroku's gamification system into FusionBanking Essence digital channels platform. Alex Kwiatkowski, Finastra's senior strategist for banking & digital channels, discuss the purpose of gamification in banking. Colin Weir, Moroku's CEO will focus on the technology which underpins it. Nenad Rankov, Product Manager at Finastra, will show the solution in action.
---
You might also be interested in