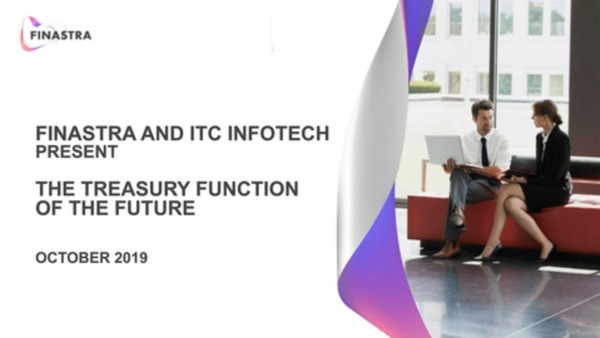 Increasing demands on your treasury due to capital, liquidity, risk and data regulations?
Inefficient processes thanks to tactical system workarounds?
Legacy technology architecture weighing down maintenance and cost?
Margins compressed by new market entrants?
Does this ring true with you? Are you also ready to fend off the threat of increased disruption from fintechs, challenger and non-banks? As the financial sector evolves, the treasury function must be seen as a trusted partner to the business units they support.
Finastra and ITC Infotech where we discuss the importance of choosing the right technology platform to help transform your treasury department into a strategic function.
Learn how introducing the right innovation into your treasury can help:
Ensure robustness on compliance and controls
Enable co-innovation between ecosystem participants
Support frictionless operations / process automation
Finastra and ITC Infotech have come together to provide you with the confidence that as business models change and growth plans are realized, the inherent flexibility of our open standards will support your long-term objectives.